Paul Walker's Family Wants His 'Fast And The Furious' Character To Return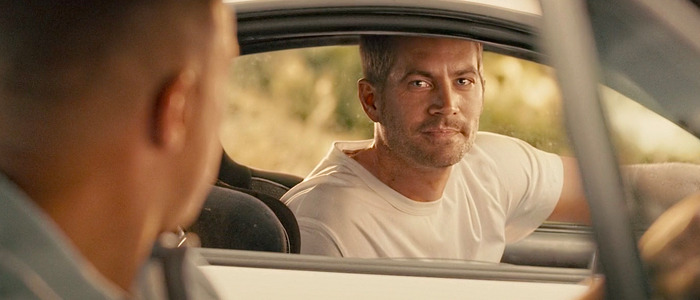 After Paul Walker's tragic death, the Fast and the Furious franchise reworked things to have the actor's character drive off into the sunset via some digital trickery. That's likely the last we'll see of Brian O'Conner in the series, but Walker's brothers would like to change that. Caleb and Cody Walker both served as stand-ins for their brother to complete Furious 7, and now the siblings are saying they're open to the idea of helping bring Walker's character back for future installments.
I'll try to tread lightly here, because I don't want to offend, but this is probably a bad idea. In a new AP interview, Caleb and Cody Walker – brothers of the late Paul Walker – both express interest in finding a way to have Walker's character Brian O'Conner return to the Furious franchise. "I just hope we get to — I don't know — have a little cameo and bring Paul back to save the day and I get to help create that again," says Caleb Walker "That's my dream and I hope we get to do that in one of the future movies."
Cody Walker adds: "I think there could potentially be a way to do it. But it would take a lot of thought and it'd have to be tasteful. It would have to be tasteful. He was the real deal, the real car guy. And in his absence, I — you know — I think it's lost its way in a big way."
I can understand where the Walker brothers are coming from. They miss their sibling and would like to keep his legacy alive in as many ways possible. That said, Walker's send-off in Furious 7 seemed like the perfect way to say goodbye to his character. Although I will add that the special effects work was a little wonky, and the shot of Walker's face digitally inserted over his brother looked a bit too unrealistic – a sentiment that Caleb Walker apparently shares. In the interview, he says of his brother's final scene in the franchise: "It's kind of creepy sometimes when you're like, 'Oh, that's me.' It doesn't feel right." Nonetheless, the image of Brian's car going off in a different direction, headed to parts unknown, is an appropriate send-off.
Furious 7 Paul Walker's Final Scene
There's no indication the Fast and Furious producers have any intention of bringing Walker's Brian O'Conner back anytime soon, in any capacity. On the off chance that this does somehow happen, the only appropriate point to do this – in my humble opinion, at least – would be in the final Fast and the Furious film – should such a thing happen. A quick shot of Brian somewhere in the final scene of the final film could work, as long as it doesn't linger too long. Otherwise, I'm not so sure.
The next Furious film will arrive In 2020. Before that, the Furious spin-off Hobbs and Shaw will hit theaters in 2019.