Darren Aronofsky VR Series 'Spheres' Will Premiere At Venice Film Fest, Narrated By Millie Bobby Brown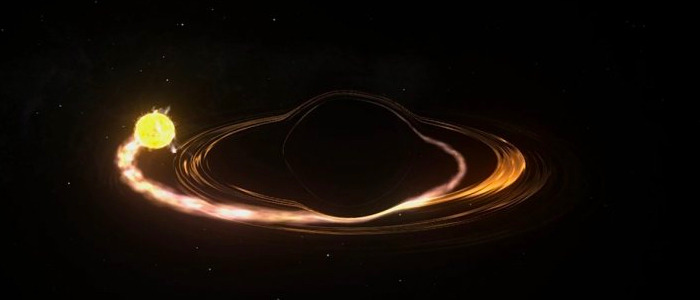 While we all wait for Darren Aronofsky's feature follow-up to mother!, we can make due with the VR series he produced – Spheres. The three-part series is set to premiere in full at the Venice Film Festival, with a new entry narrated by Stranger Things star Millie Bobby Brown. More on the Darren Aronofsky VR series below.
Maybe it's because I'm an old person, but I refuse to get sucked into the VR craze. In fact, I keep waiting for it to go away. But it's not going away – it's growing more and more prevalent. Film Festivals now have whole programs devoted to VR films, with big name directors behind the camera. Like Darren Aronofsky, for instance. The Aronofsky-produced three-part VR series Spheres is going to premiere in full at the Venice Film Festival this year. Two previous installments have already debuted, narrated by Jessica Chastain and Patti Smith. The third and final entry will be narrated by Mille Bobby Brown.
The series is directed by Eliza McNitt. Technically, the Brown-narrated installment is the second entry in the series. The third episode premiered at Tribeca, and the first installment debuted at Sundance. Now, all three will be available together to view at Venice. Here's a trailer.
Spheres Trailer
The synopsis describes Spheres as a "three chapter virtual reality journey to uncover the hidden songs of the cosmos. Space is not silent. In fact it is full of sound. For thousands of years we've looked to the stars to find our place in the Universe, but for the first time we listen to its music."
Per Variety, "Antoine Cayrol, Pierre Zandrowicz, Arnaud Colinart and Fred Volhuer at Paris-based outfit Atlas V produced Spheres in collaboration with Aronofsky and Ari Handel, who exec produced for Protozoa. Oculus, Crimes of Curiosity and Kaleidoscope also backed the series."
Regarding Millie Bobby Brown's addition to the narrator line-up, Antoine Cayrol said:
"It's fantastic to have Millie Bobby Brown narrate the second episode of 'Sphere' – not just because she's very talented but also because she has a huge following amongst millenials, which is our target demo with VR experiments like Spheres."
There you have it: this one is for the millenials. When they're not busy killing mayonnaise, they're flocking to VR movies about the hidden songs of the cosmos. After the premiere at Venice, Spheres will arrive on Oculus in the fall.
The Venice Film Festival runs August 29 through September 8, 2018.