'Halloween 4' Mazes Coming To Halloween Horror Nights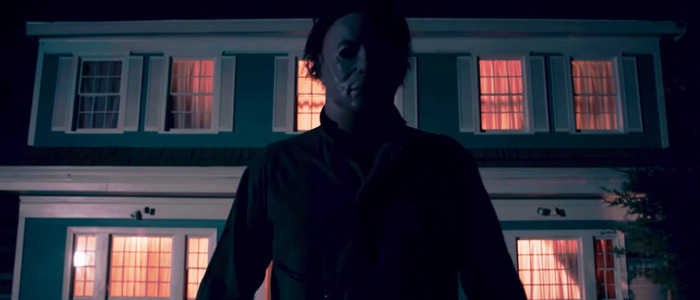 Horror film icon Michael Myers (AKA The Shape) is making his triumphant return to the big screen this year with the upcoming release of a new Halloween movie, but visitors to Universal Studios' Halloween Horror Nights will also have an opportunity to come face-to-face with the masked menace starting one month from today. New Halloween 4 mazes are coming to the theme park's annual event starting on September 14, 2018. See a sneak peek video of the new mazes below. 
Halloween 4 Mazes
This year has been especially active on the Halloween Horror Nights front, with tons of mazes based on new releases (The First Purge, Stranger Things) and iconic films alike (Trick 'r Treat, Child's Play, Killer Klowns from Outer Space, Poltergeist). But a maze based on a specific sequel in a long-running series is a new development. Past Halloween mazes have cobbled together bits and pieces from various sequels, but making mazes specifically devoted to Halloween 4: The Return of Michael Myers means that the theme park might be interested in doing something similar for other franchises in the coming years.
Here's the official description of this year's Halloween 4 mazes, which will be coming to both Universal Studios Hollywood and the Universal Orlando Resort:
Based on the fourth installment in the classic slasher series created by John Carpenter, the mazes will transport guests to the suburban town of Haddonfield, Illinois on Halloween night where Myers has escaped Smith's Grove Sanitarium and is hungry for revenge. This time, he relentlessly stalks his niece Jamie as his next victim, stopping at nothing to kill her.
Guests will follow Myers as he escapes the mental hospital, encounters his first victims at Penney's Gas Station and Diner, and wreaks terror on Haddonfield, all set to Alan Howarth's ominous score. The maze will include horrifying scares by Myers in his classic featureless white mask and navy jumpsuit, with guests dodging his bloody knife at every turn. Halloween fanatics can expect a cameo by Myer's psychiatrist Dr. Loomis and other famous characters from the film as they try to escape the bloodbath.
Halloween Horror Nights begins Friday, September 14, 2018 in Hollywood and Orlando and on Friday, September 28, 2018 in Singapore. The press release promises that additional details will be revealed soon, so they may have even more horror-centric mazes planned for this year's festivities. Tickets and vacation packages are on sale now, and more information can be found at the official site.
Here's a video of a Halloween-themed maze from 2016: