Fall Photo Preview: 'Holmes & Watson', 'First Man', 'Apostle', 'The Predator', And More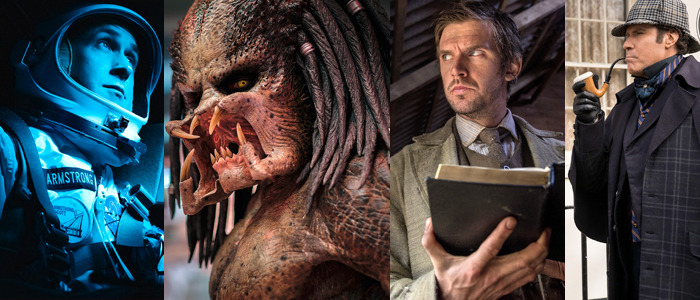 Summer is almost over, and you know what that means: Entertainment Weekly is here with a 64 page fall movie preview! We dug through all of them and borrowed a few images that will surely interest you, including new looks at Gareth Evans' Apostle, Damien Chazelle's First Man, our first look at Will Ferrell and John C. Reilly in their Holmes and Watson movie, and more.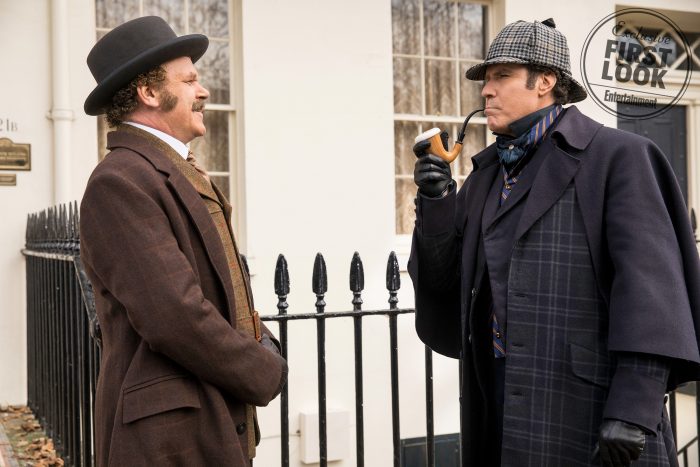 The stars of Step Brothers are reuniting for Holmes & Watson, a comedy that places Ferrell into the iconic deerstalker cap of detective Sherlock Holmes and Reilly into the immaculate coat of his partner, John Watson. This one hits theaters on December 21, 2018. Read more here.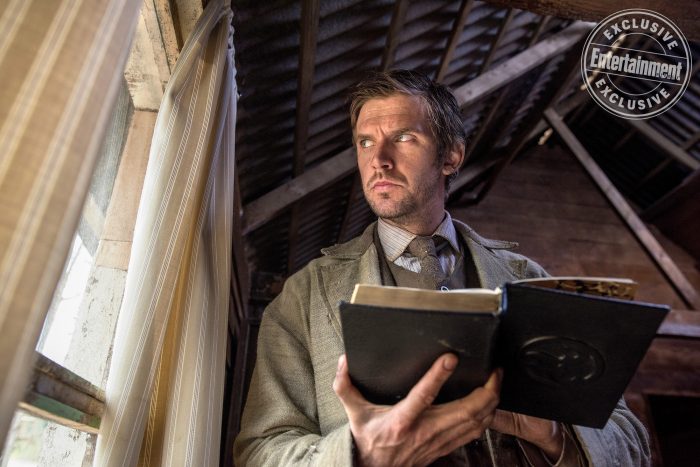 Next up is Apostle, a new thriller from The Raid director Gareth Evans. Dan Stevens (The Guest, Beauty and the Beast) stars as a man who tries to rescue his sister from a dangerous cult. This one's been described as an "occult fable," and it hits Netflix on October 12, 2018. Read more here.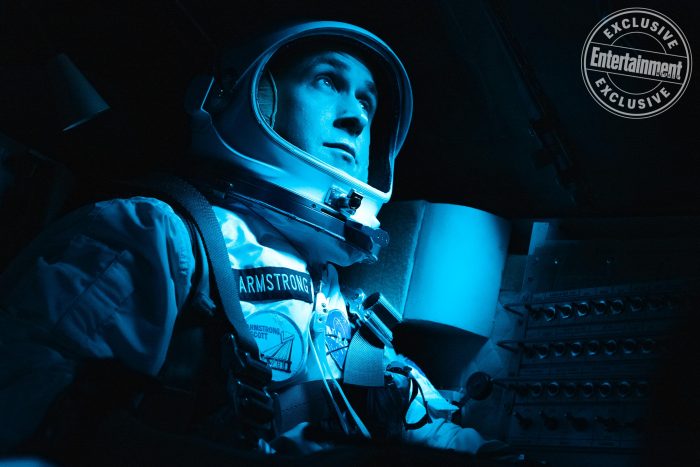 La La Land director Damien Chazelle reunites with Ryan Gosling for the true story First Man, which is based on the life of astronaut Neil Armstrong, the first man to walk on the moon. This one comes to theaters on October 12, 2018. Check out the trailer here.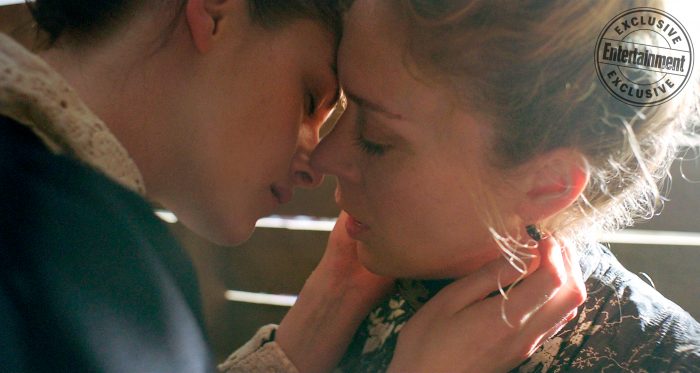 Next up is a new look at Lizzie, one of my favorite films of the year so far. It's a new take on Lizzie Borden (Chloe Sevigny), the historical figure famous for murdering her parents with an ax, but the film reframes her story in a fascinating way and fleshes out her life, giving her a burgeoning relationship with a maid played by Kristen Stewart. It hits theaters on September 14, 2018. Watch the trailer here.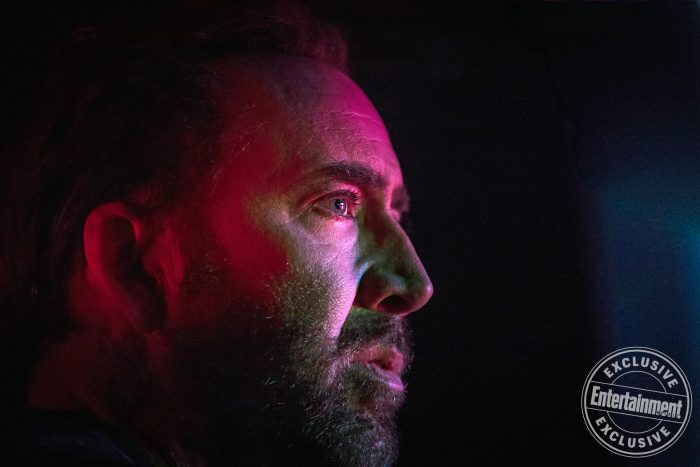 Nicolas Cage shines in this neon-drenched image from Mandy, one of the most hardcore movies of 2018. In my review from this year's Sundance Film Festival, I called it "a totally uncompromising vision from a singular filmmaker – a pulsing, twisted descent into heavy metal vengeance that must be seen to be believed." Director Panos Cosmatos is a total madman, and his vision will be released upon the world on September 14, 2018. Watch the trailer here.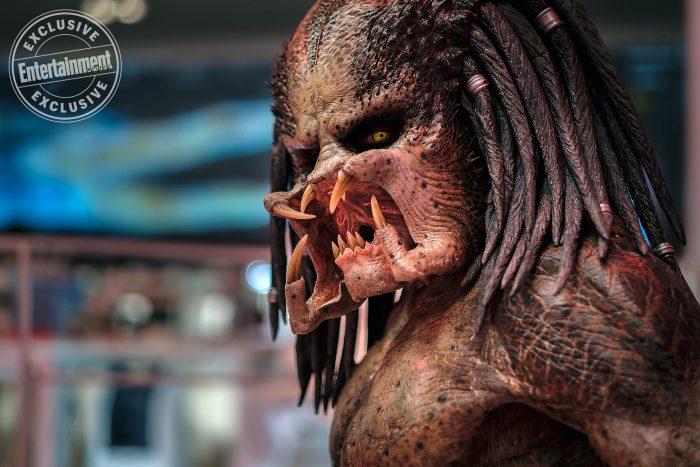 Here's a new photo from co-writer/director Shane Black's The Predator. It's great to see one of the most iconic sci-fi creatures back in the public eye – and speaking of eyes, it's exceedingly cool that you can tell that there's an actual performer under all of that makeup and prosthetic work instead of this being a fully CG creation. This one blasts into theaters on September 14, 2018. Check out the latest trailer here.
Give your soul to the dance. #Suspiria pic.twitter.com/EIvfDKljJ0

— ˢᵘˢᵖⁱʳⁱᵃ ⁱˢ ᵒⁿ ᵖʳⁱᵐᵉ ᵛⁱᵈᵉᵒ (@suspiriamovie) August 10, 2018
And finally, the official Suspiria Twitter account shared this new image from Call Me By Your Name director Luca Guadagnino which shows star Dakota Johnson engaged in a primal dance routine with the other members of her academy. Those who have seen early glimpses at footage say this movie is going to surprise a lot of people with its imagery, and seeing these women draped in this blood-red color is a bit unsettling knowing how the original film unfolds. Suspiria opens on November 2, 2018. Watch the trailer here.
For a lot more, definitely check out EW's full photo gallery.