Gaze Upon Tom Hardy As Al Capone In A New 'Fonzo' Photo, And – Surprise – He'll Have A Weird Voice In This Movie, Too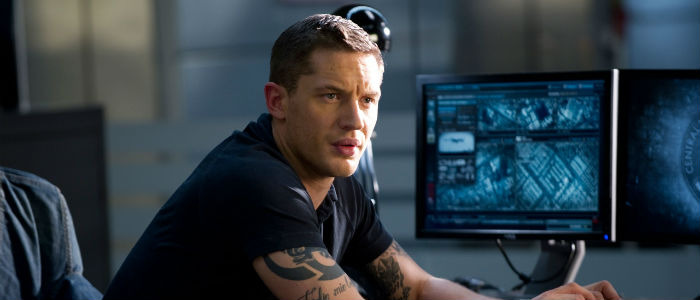 We've already seen a number of behind-the-scenes photos of actor Tom Hardy in costume and full make-up as Al Capone in his new gangster movie Fonzo, but director Josh Trank (Chronicle, Fantastic Four) has shared another Fonzo photo. In keeping with his usual tradition, Hardy will be adopting a bizarre voice to play this character, and his inspiration for the voice comes from – wait for it – Looney Tunes mainstay Bugs Bunny. Check out the photo and read more about Hardy's odd vocal choice below.
Fonzo Photo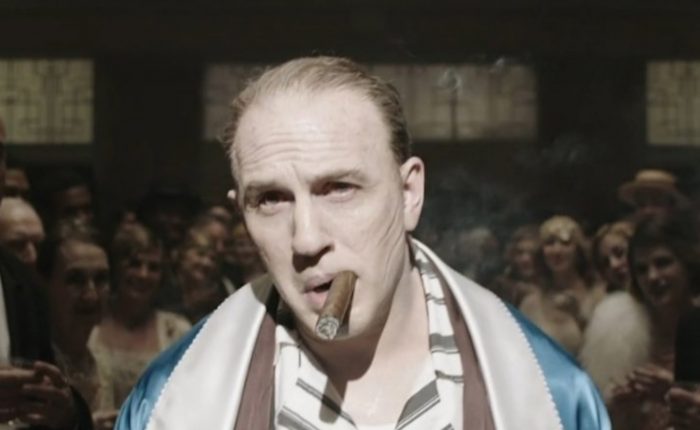 Trank, the embattled director who spectacularly misfired with 2015's Fantastic Four and ultimately parted ways with Lucasfilm amid a cloud of rumors, shared this photo from his upcoming movie on Twitter. Notice the lines on Hardy's left cheek? Those aren't wrinkles, they're scars – the result of Alphonse "Fonzo" Capone insulting a woman and getting his face sliced up by her brother, earning him the nickname "Scarface."
That confused look on his face? I imagine a majority of the audience is going to have that same expression when Hardy opens his mouth and speaks for the first time as this character. The actor has become almost as well known for his indecipherable voices as for his intense performances; we recently learned that his voice for the upcoming superhero film Venom is a mixture of director Woody Allen, Irish mixed martial artist Conor McGregor, and rapper Redman. In a profile for Esquire (via The Playlist), the writer details Hardy's Fonzo voice:
The voice he developed for Al Capone in Fonzo is based on Bugs Bunny's; to prove it, he plays me a clip of the raw footage on his phone. Sure enough, he sounds like the cartoon rabbit with a severe case of vocal fry.
Yesterday, we wrote about how Sony is changing things up with its universe of Spider-Man-adjacent characters. But it sounds like for Hardy, even though he's involved and could potentially show up in sequels, that side of the equation doesn't interest him in the least:
"If the odds are stacked against Sony, that's not my f***ing business. It's irrelevant," he says – and then, referring to himself in the third person, he continued, "Tom is very mercenary when it comes to work. I cannot give a f*** what the writer, or the director, or Larry in Baltimore thinks about my choices."
There are a bunch of other interesting tidbits in the profile as well, including the fact that Hardy has a tattoo on his arm that says "Leo Knows All" because he lost a bet with Leonardo DiCaprio about whether or not Hardy would be Oscar nominated for his performance in The Revenant. (He was.) Check out the full piece here.
Fonzo doesn't have an official release date yet, but it's expected to hit theaters sometime in 2019.