'Searching' Behind The Scenes Trailer: A Traditional Thriller Told In An Unconventional Way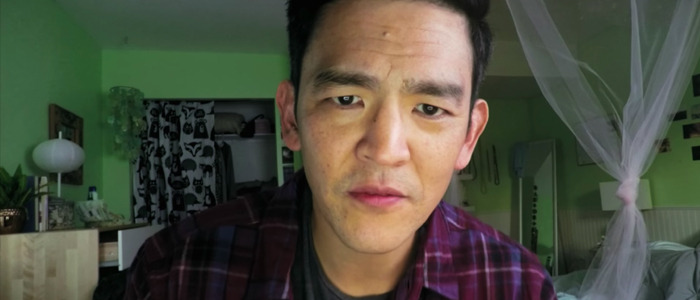 One of my favorite parts of this job is going to bat for movies I love and spreading the word about smaller films that might not be on everyone's radar. I've been a vocal supporter of a fantastic thriller called Searching ever since I saw it at Sundance, where I gave it a 10/10 review. It's my favorite movie of 2018 thus far, and since a new behind the scenes trailer hit the Internet today, of course I'm going to take it as another opportunity to convince as many people as possible to go see this movie when it comes out later this month.
Take a look at the new trailer below, which features some brief interviews with stars John Cho and Debra Messing.
Searching Behind The Scenes Trailer
I've said it before and I'll say it again: this movie rules. I realize I've spent months running the risk of overhyping it, but I honestly believe that the storytelling here is so solid that it can't be overhyped. A great story is a great story, and this one feels familiar but is told in an exciting new way. I can't wait for you all to see it.
Originally slated to hit theaters on August 3, Searching was recently moved to a late August release date, which I think is a smart move: enough time will have passed by then that summer moviegoers will have seen all of the blockbusters already, but it's still early enough that it won't get lost among all of the Oscar dramas that start to come out in the fall.
I spoke with director/co-writer Aneesh Chaganty back at Sundance in January, and we'll be publishing that conversation when Searching hits theaters in just a couple of weeks. In the meantime, tell your friends, tell your parents, tell anyone you can – put this movie on your radar, because it absolutely deserves to be there.
Here's the movie's official synopsis:
After David Kim (John Cho)'s 16-year-old daughter goes missing, a local investigation is opened and a detective is assigned to the case. But 37 hours later and without a single lead, David decides to search the one place no one has looked yet, where all secrets are kept today: his daughter's laptop. In a hyper-modern thriller told via the technology devices we use every day to communicate, David must trace his daughter's digital footprints before she disappears forever.
Searching arrives in select theaters on August 24 and then opens in wide release on August 31, 2018.