Max Greenfield Was Willing To Play A Familiar Character in 'What Men Want' To Support Female Films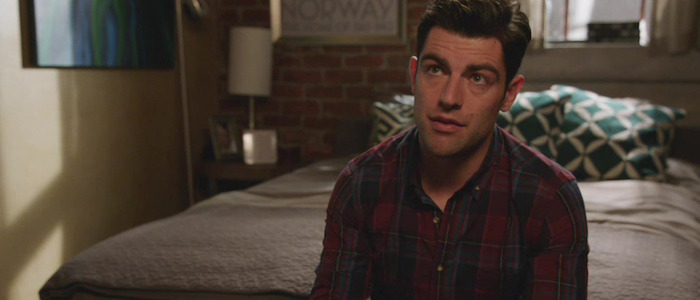 Taraji P. Henson stars in the upcoming What Men Want, a gender flipped remake of the Nancy Meyers comedy What Women Want. The original starred Mel Gibson as a sexist playboy executive who gains the power to hear women's thoughts. At first, it helps him placate them to serve his own needs, but ultimately he comes to understand women and become a better man. With Overboard and Dirty Rotten Scoundrels also getting gender swapped, What Women Want seems like a ripe candidate for mining new stories out of the premise.
Max Greenfield plays one of the men in What Men Want and /Film spoke with him after a TCA panel for his new CBS show The Neighborhood. Here's what he had to say about his character and why he wanted to support the film.
Greenfield spent seven seasons playing Schmidt on New Girl. Schmidt was an endearingly self-absorbed smarmy guy. His roommates even had a D-bag jar he was forced to contribute to, rather than a swear jar. Greenfield has more colors than Schmidt, but he won't be showing them in What Men Want.
"That's way closer to Schmidt," Greenfield said. "Much more like Schmidt, he's an agent."
He has gotten to play non-Schmidt-like characters on American Crime Story, A Futile and Stupid Gesture and Hello, My Name is Doris. So, as an actor who doesn't want to be typecast, why did Greenfield accept a role as a Schmidt-like agent? Well, the significance of supporting a rom-com vehicle for a woman of color was too important to pass up.
"It was one of those things where it's like you don't necessarily want to go Schmidt in a lot of different shows," Greenfield said. "Not just [to avoid being] typecast, but it's just like you've done it for seven years. But I felt like they were doing something important over there. I felt like to have a diverse female lead of a romantic comedy, specifically in a time like this, was like whatever you want me to come do as a part of this movie, if I can lend myself to it I'm happy to do so."
Also, fair is fair. What Women Want had plenty of female stereotypes in Gibson's point of view. An African-American woman certainly deals with similar types of men in her life, so the movie should represent them too. A Schmidt type could be the perfect representation of white male privilege for satire.
What Men Want is due in theaters on January 11, 2019.