TV Bits: 'Slaughterhouse-Five', 'Baywatch', 'Disenchantment', 'American Horror Story: Apocalypse', And More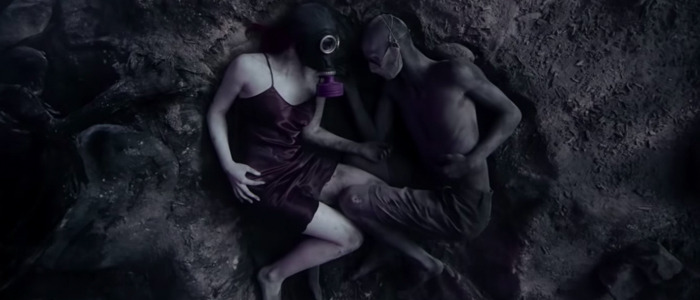 In today's edition of TV Bits:
American Horror Story: Apocalypse gets a teaser and some casting news
Baywatch is getting remastered in HD
An update about a Slaughterhouse-Five TV adaptation
Stephen King's The Stand is in development as a CBS All Access show
Mickey Mouse is being honored with a primetime TV special
The Man in the High Castle gains some new cast members
Matt Groening talks about his new fantasy series Disenchantment
And more!
Here's a new teaser for FX's anthology series American Horror Story: Apocalypse. Creator Ryan Murphy recently confirmed that the cast of Coven will be coming back for the new season, including Gabourey Sidibe, Lily Rabe, Taissa Farmiga, Frances Conroy, and rock goddess Stevie Nicks.
I never would have guessed that Showtime's Ray Donovan would make it to six seasons, but here we are. Stars Liev Schreiber and Jon Voight are back for more, and the new season premieres on October 28, 2018.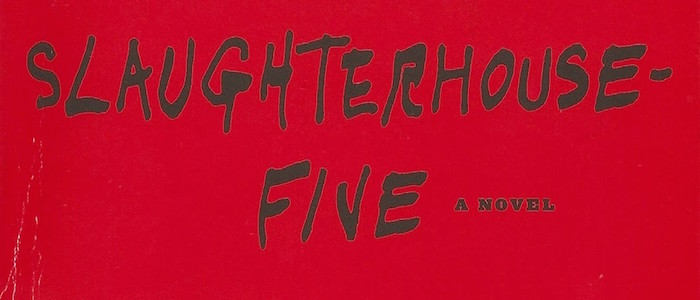 We wrote about a possible Slaughterhouse-Five TV show back in December, and now ComingSoon reports that the series is in development at Epix. That's bad news, because I'm not even convinced Epix is a real channel – does anyone actually watch any of their shows? But the silver lining is that if this does come to pass and anyone does decide to tune in, the show will be directed by Emmy nominee Kari Skogland (The Handmaid's Tale).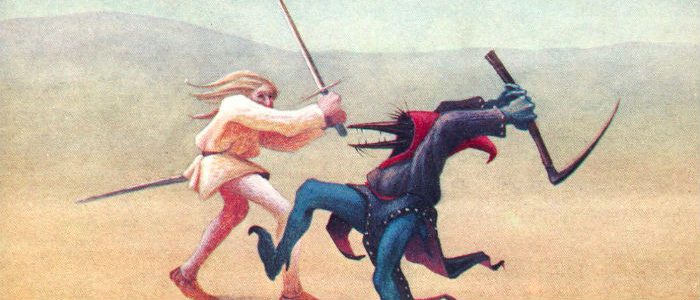 Deadline spoke with the people behind CBS All Access, who confirmed that Stephen King's hefty novel The Stand is in development as a TV series for the streaming service. We've written more about that here.
Speaking of CBS All Access, the first season of Star Trek: Discovery is coming to Blu-ray on November 13, 2018. This trailer has some cool behind-the-scenes teases in it, and obviously the Blu-ray will be packed with much more.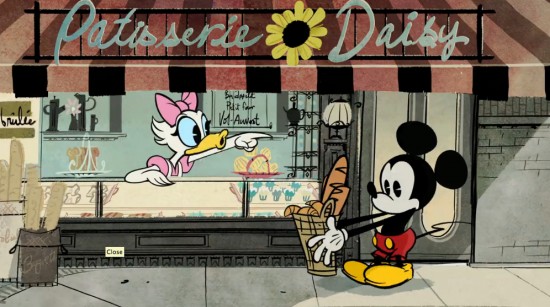 ABC has announced something called Mickey's 90th Spectacular Primetime Event, a two-hour special celebrating the 90th birthday of the iconic character Mickey Mouse. If you tune in on November 4, 2018, you'll see "musical performances with film, music and television stars that will be announced soon by ABC, as well as tributes to the character and never-before-seen short films."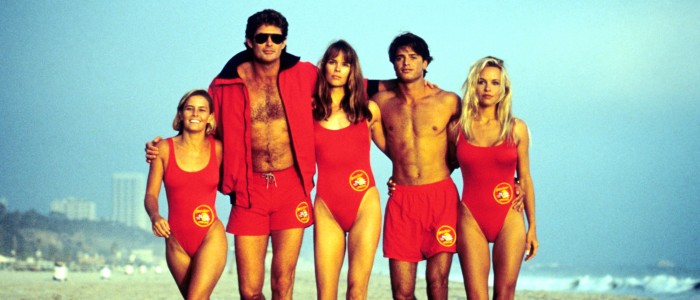 FremantleMedia has just remastered the 1990s TV series Baywatch in the hopes of having a network pick it up to air remastered reruns, which have replaced 300 songs with updated contemporary music. The company is also actively considering a reboot of the David Hasselhoff and Pamela Anderson-led series, and it sounds like the future depends on what the viewership numbers look like for the remastered episodes (should they be picked up at all).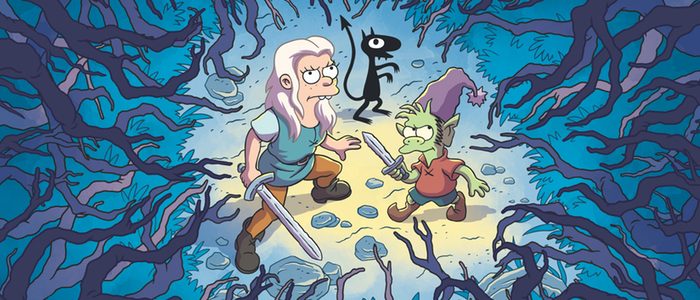 The Simpsons and Futurama creator Matt Groening has a new series called Disenchantment coming to Netflix, and while it is a fantasy series, don't expect that to mean that it'll be nothing but homages to (and parodies of) properties like The Lord of the Rings or Game of Thrones. There will be a Thrones reference in the first episode – Groening says he wants to "get it out of the way, because people are going to be looking for it" – but the fictional world of Dreamland is meant to stand on its own.
"We wanted the world of Dreamland to resonate and be real," he told THR. "We found the best way to tell an arc was to plot it dramatically and add jokes." Disenchantment debuts on August 17, 2018.
The cast of Amazon's alternate timeline series The Man in the High Castle has just grown by three. Frances Turner (The Gifted) has signed on as a series regular, playing the character of Bell Mallory. Meanwhile, Clé Bennett (Homeland) and Rich Ting (NCIS: Los Angeles) are on board in recurring roles in the fourth season.
Bell Mallory "has escaped from a Nazi concentration camp into the Japanese Pacific States, where she meets Elijah (Bennett), a militant Black nationalist. Together the couple become members of a cell in the BCR, an urban guerrilla movement dedicated to the liberation of African-Americans." Ting will suit up as Captain Iijima, an ambitious detective serving in the Kempeitai.
That's a wrap on a rad pilot. Can't wait for this show. Danny kills it. pic.twitter.com/Kb9hQCaAII

— Brandon Trost (@B_TRO) August 7, 2018
Cinematographer Brandon Trost (This is the End, Crank: High Voltage) just wrapped production on a pilot called The Righteous Gemstones. Vice Principals star Danny McBride plays one of the lead roles (and, as you can see from the photo, directed the pilot), and you can read much more about the show here.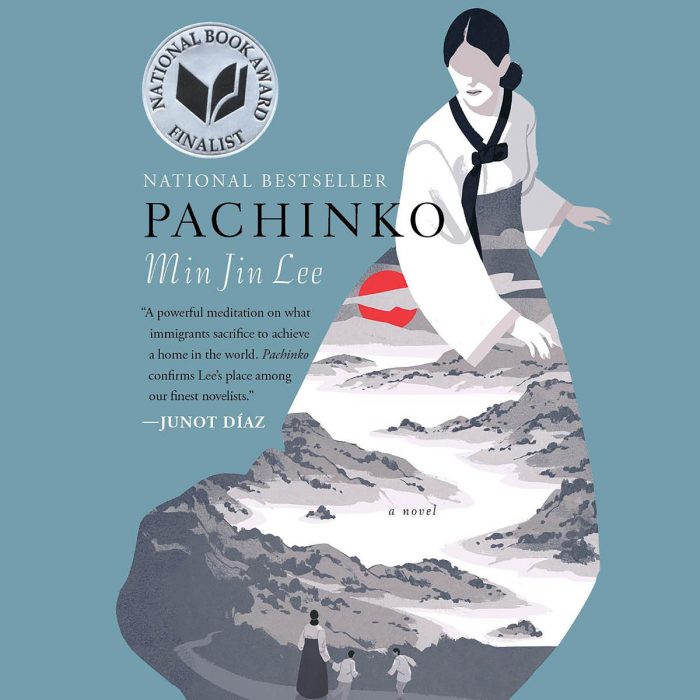 Apple has yet to announce how people will be able to see their original TV shows, but that's not stopping them from adding another one to their ever-growing pile. Now they're working on an international drama series that's based on Min Jin Lee's best-selling novel Pachinko, which tells the story of four generations of a Korean family that starts with a forbidden romance which has devastating consequences that ripple outward for many years. Soo Hugh (AMC's The Terror) will serve as the showrunner, and this is rumored to be one of the most expensive shows on TV, so we're very interested to see how it turns out. That is, if Apple ever gets their shit together.