The Plain White T's Song 'Hey There Delilah' Is Being Turned Into A TV Series For Some Reason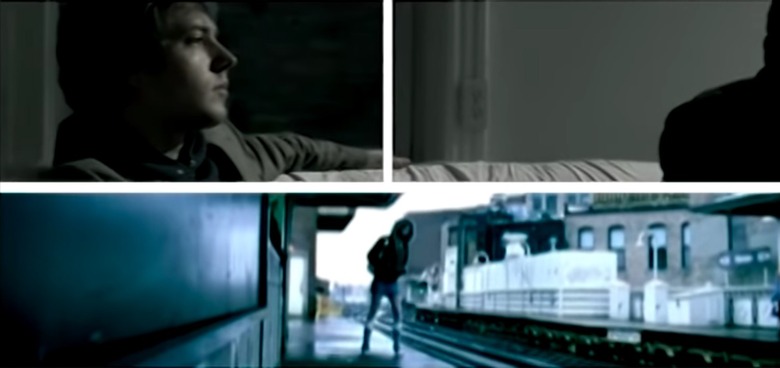 Huh. Well this is one of the stranger TV pitches we've heard: The Plain White T's hit song "Hey There Delilah" is going to be a TV series. Yes, you read that right — a moderately catchy pop song that middle school you thought was just, like, super deep will be a TV show. Because we've apparently run out of things to adapt or remake.
When "Hey There Delilah" was released in 2006, its achingly earnest message and catchy acoustic tune guaranteed it would be a hit, and boy was it. That song was everywhere, played non-stop on radios and at every high school homecoming dance. Billboard named the 96th most popular song of the 2000s, but that feels like an understatement — the song was such an earworm that it felt like it was around for years after it was a hit.
But now, 12 years after you thought you had escaped the reach of "Hey There Delilah," it's back. And it's going to be a TV show.
Plain White T's frontman and songwriter Tom Higgenson and writer Jeremy Desmon are teaming up with Lively McCabe Entertainment and Primary Wave to develop a scripted romantic dramedy series based on the chart-topping single about a long-distance relationship, according to The Hollywood Reporter. Higgenson and Desmon are pitching the series, which THR describes as a "contemporary fairy tale that expands the story within the song"  to multiple networks and studios this month.
"It's been more than a decade since 'Hey There Delilah' was released, and people always ask me about it. A whole lot of people really connected with that song, and I'm very proud of that," Higgenson said. "I'm so excited to have an opportunity to give a new generation the chance to form their own connection with the song, and fall in love with its story through this new project."
The song was inspired by real-life athlete Delilah DiCrescenzo, who knew Higgenson through a mutual friend. Alhough the two had never been in a relationship, Higgenson was inspired enough by meeting her to dedicate the song to DiCrescenzo — though perhaps it's just because her name is so darn catchy.
It's pretty uncommon for a song to be adapted into a TV series, in fact this may be the first time it's ever happened. There have been songs turned into movies (the empowering Christian rock-inspired I Can Only Imagine) or musicals (American Idiot!!) but never a show. I guess it's not a bad idea, I just wish it wasn't such an aggressively mediocre song. A show about a turmoiled white musician yearning for his uniquely named girlfriend! How original! But to give this series the benefit of the doubt: a simple premise could turn into a great story, and perhaps a wistful series about a long-distance relationship could just work. Maybe Times Square will shine bright on this TV show.