'Moon' Director Duncan Jones To Helm 'Killer Intent' TV Series Adaptation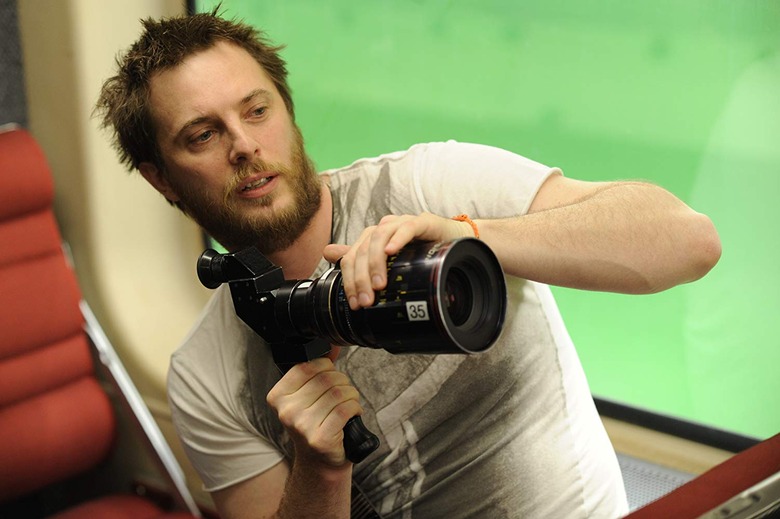 We may receive a commission on purchases made from links.
Duncan Jones will be directing his first TV series with an adaptation of the spy thriller Killer Intent. It's a little out of the wheelhouse of the Moon director, who has mostly stuck with sci-fi and fantasy for most of his promising career — and sci-fi and fantasy movies at that. But after the lukewarm response to his cyberpunk Netflix film Mute, Jones may be trying something new by making his first venture into television.
Jones is set to direct and executive produce the Killer Intent TV series, according to Deadline. The series, produced by Jones' London and LA-based indie studio Liberty Films, will adapt Tony Kent's popular first novel in a series of spy thrillers centered around intelligence agent Joe Dempsey.
Published in early 2018, Killer Intent follows Dempsey, CNN reporter Sarah Truman, and Belfast-born criminal barrister Michael Devlin as they investigate a dark conspiracy unveiled by an attempted assassination and the ensuing chaos that threatens to overwhelm the British government.
Here is the synopsis for the novel:
Kent knows how to bring the thrills' When an attempted assassination sparks a chain reaction of explosive events across London, Britain's elite security forces seem powerless to stop the chaos threatening to overwhelm the government. As the dark and deadly conspiracy unfolds, three strangers find their fates entwined: Joe Dempsey, a deadly military intelligence officer; Sarah Truman, a CNN reporter determined to get her headline; and Michael Devlin, a Belfast-born criminal barrister with a secret past. As the circle of those they can trust grows ever smaller, Dempsey, Devlin and Truman are forced to work in the shadows, caught in a life-or-death race against the clock, before the terrible plot can consume them all.
The book was lauded upon its release in January 2018, with critics calling it a "cleverly plotted and scarily plausible" novel and a "twisty, action-packed conspiracy thriller."
Kent, a boxer-turned-lawyer, will work alongside Jones to adapt his novel, working alongside "an American-style writers' room of established TV talent," producers told Deadline.
"Tony's writing style is already so cinematic, working with him and a room of writers to adapt his first book will be a thrill," Jones said. "I'm excited to get my teeth into some contemporary set action, and have time to develop characters over a series rather than a single film."
After making a splash with his debut feature Moon, Jones was hailed as one of the most promising new sci-fi directors. He followed it up with the modestly received (and vastly underrated) Source Code but loss some of that goodwill with the lackluster Warcraft and this year's Mute. Television, with its potential for longer-form storytelling, could be a great next step for Jones to stretch his creativity while he considers his next feature film.