Noah Hawley Is Already Working On 'Legion' Season 3, And Things Are Getting Darker [TCA 2018 Exclusive]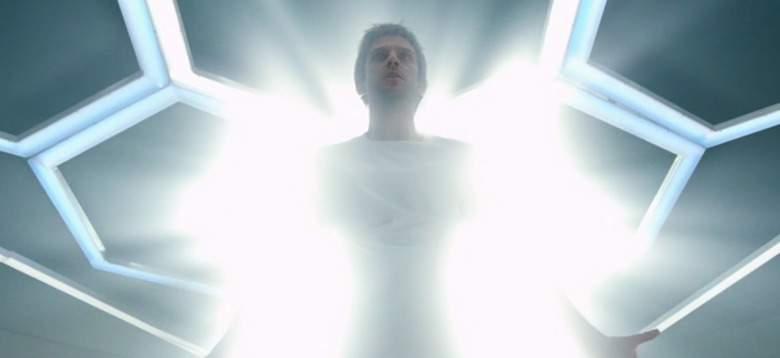 Noah Hawley has been busy this year. Season two of Legion was on in the Spring. He directed the movie Pale Blue Dot starring Natalie Portman  FX just announced he was making a fourth season of Fargo with Chris Rock, and there's that Doctor Doom movie that's in the works. On top of all that, Hawley still had time to crank out scripts for the third season of the FX series Legion.
Based on the character from X-Men comics, Legion tells the story of David Haller (Dan Stevens) discovering his powers. He was committed to an institution because his family thought the powers he struggled to exhibit were mental episodes. There, Melanie Bird (Jean Smart) rescued him to help him learn to use his mutant powers. In season two, he did battle with Amahl Farouk (Navid Negahban) but it compromised his relationships with those he loved like Syd Barrett (Rachel Keller) and his sister Amy (Katie Aselton).
During an FX reception for the Television Critics Association, FX CEO John Landgraf revealed to /Film that Hawley is hard at work on the third season of Legion, and it sounds like things are going to get very dark for David Haller.
Landgraf was happy to report on Hawley's progress, even though Hawley's keeping it close to the vest.
"Actually he has four scripts of the third season of Legion," Landgraf said. "He hasn't shown them to me yet."
The second season of Legion ended with David giving up on cooperating with Division 3 and Melanie to defeat the Farouk. He broke free with his powers and busted Lenny (Aubrey Plaza) out to go on the run with him.
"I think we always knew it was kind of a superhero Breaking Bad story," Landgraf said. "We always knew we were going to get to this moment in time. I'm excited because I've known all along this was the destination. I'm not really thrilled to see what that is."
Hawley's take on Legion has never been the most linear. Full of surreal imagery like giant volume knobs and drainage plugs in the middle of the dessert, and frequent jumps in time and place, Legion makes the evolution of David's morality subtle, but it's there.
"It's not just that David Haller turned evil," Landgraf said. "It's that David Haller always struggled with his grip on reality because of the immense world spanning powers that he had and because of the fact that he'd been locked in a mental institution and he'd been left raised by a different family, the very fact that he had a parasite in his brain."
The Road to Hell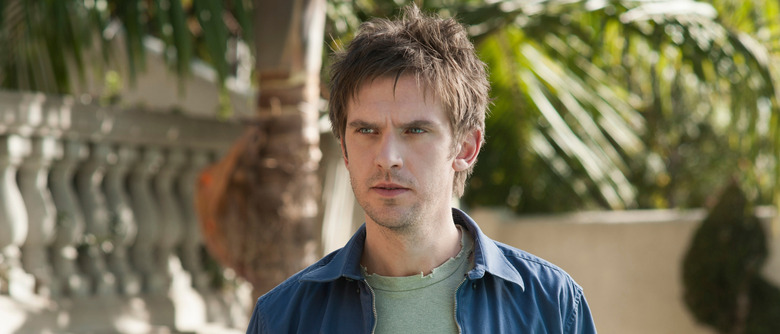 X-Men comics rarely have black and white good guys and bad guys. Magneto is all about doing the wrong thing for the right reasons. Likewise, Legion has struggled with how to use David's powers. The mutant still might turn around eventually, but season three is going to be about exploring his dark path.
"He did some bad things," Landgraf said. "Sometimes it felt like the Shadow King was using him as a puppet to do those bad things, but he chose to erase Syd's memory. He thought he was doing it for the right reason because he thought Syd didn't see who he really was."
Everyone thought they were doing the right thing. Well, maybe not Farouk. Or Lenny. But that's usually how things turn bad. It's not from people sitting around going, "How can we be evil today?"
"It's about the complexity and nuance of good and evil," Landgraf continued, "and the fact that by the end of the second season, he's been betrayed by everyone he loves who all think they have a good reason for doing it which is David can destroy the world and they better contain him."
When a Plan Comes Together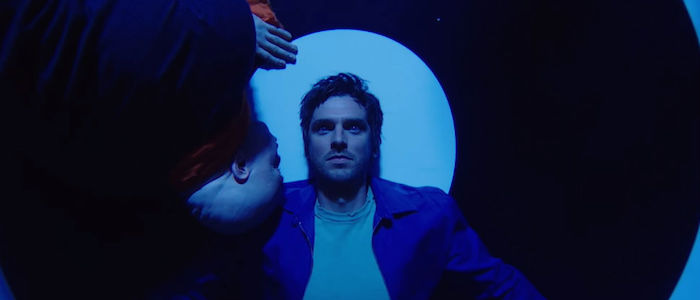 A part of me thinks that when Noah Hawley teased David's struggle with morality in the series, he thought people wouldn't believe him. TV creators always talk like there's a chance their protagonists can turn dark but then they end up making the right choice. Landgraf knew Hawley wasn't speaking empty platitudes.
"If you go back to the original conception of the show, all the way back to Legion, the character as created before Noah got his hands on Legion, he was a very dark character," Landgraf said. "He was not explicitly a hero within that universe. But I think that Noah's felt an enormous amount of compassion for that character and for his troubled and complicated backstory. He felt like he has a lot of compassion for people with mental illness and he wanted to tell a story about that."
Even Landgraf was giddy to see Hawley's plan come to fruition.
"I think what I love about the best adaptations of graphic novels is they're not genre pieces," Landgraf said. "They're drama. They're about human beings and they're just using the heightened stakes of powers and supervillains and get at it a different way. This is that too. I've always loved and admired what Noah was trying to do and I think he's finally earned the right to let loose with what he was planning from the very beginning."
FX has always been a network that supports artists. They gave Louis C.K. full creative control for Louie, though that show is probably dead in the water now. They gave Donald Glover time off from Atlanta to film Solo: A Star Wars Story. And they've allowed Hawley the time to do new seasons of Fargo at his own pace, so trusting him to execute his plan is par for the course.
The third season of Legion doesn't have a premiere date yet, so stay tuned for updates.