FX Announces 'Shogun' Adaptation, Orders Alex Garland's 'Devs,' And Reveals Details On 'Y' And 'What We Do In The Shadows' [TCA 2018]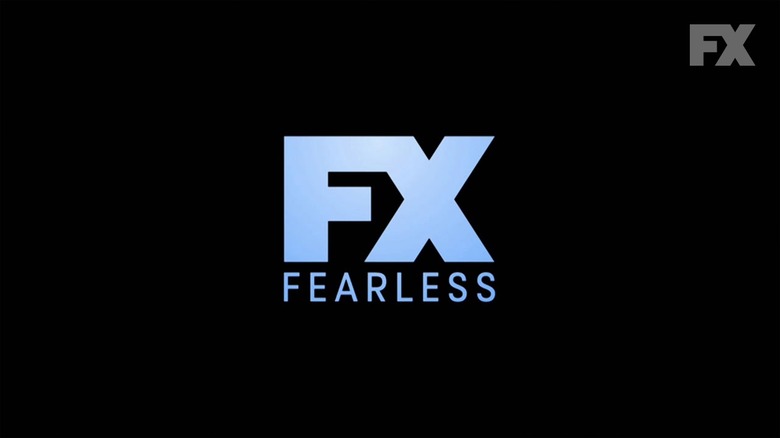 FX's new series announcements for the Television Critics Association included a new show from Ex Machina and Annihilation writer/director Alex Garland and a new miniseries based on the classic novel Shogun. Read FX CEO John Landraf's comments, including new details on the network's Y: The Last Man and What We in the Shadows series, below.
Alex Garland Comes to TV With Devs
Garland wrote and will direct all eight episodes of Devs, a thriller set in the San Francisco tech world. Andrew Macdonald, Allon REcih, Eli Bush and Scott Rudin will executive produce. Here's the official synopsis:
"In

Devs

, a young computer engineer, Lily Chan, investigates the secretive development division of her employer, a cutting-edge tech company based in San Francisco, who she believes are behind the murder of her boyfriend."
Sonoya Mizuno will play Lily and Nick Offerman will play Forest, the CEO of the company called Amaya. Jin Ha plays Lily's ex-boyfriend, a cyber-security specialist named Jamie, while Zach Grenier plays Amaya security head, Kenton. Stephen McKinley Henderson plays a member of Amaya's secret development division. Cailee Spaeny plays an Amaya employee described as "young, brilliant and stubborn." Alison Pill plays a quantum physicist named Katie, the second-in-command to Forest."After reading all eight scripts and hearing Alex's brilliant vision and commitment to direct all of the episodes, it was an easy decision to order Devs to series." Landgraf said. "Alex is a visionary artist who, with his partners, has put together a stellar cast. We are grateful to Alex, Andrew, Allon, Scott, Eli and the brilliant casting team led by Carmen Cuba."Devs begins production this month and will air on FX next year.
Shogun Heads to FX
James Clavell's epic tale of Japanese feudal samurais and the British sailor who washes ashore on Japan was first published in 1975. A 1980 miniseries starred Richard Chamberlain, Toshiro Mifune, and Yoko Shimada. If you don't have time to read the book, FX's official synopsis sums up this new take:
"

Shogun

, set in feudal Japan, charts the collision of two ambitious men from different worlds and a mysterious female samurai: John Blackthorne, a risk-taking English sailor who ends up shipwrecked in Japan, a land whose unfamiliar culture will ultimately redefine him; Lord Toranaga, a shrewd, powerful daimyo, at odds with his own dangerous, political rivals; and Lady Mariko, a woman with invaluable skills but dishonorable family ties, who must prove her value and allegiance."
Despite the presence of Japanese movie star Mifune, the '80s adaptation was really a Richard Chamberlain vehicle. In 2018, FX has a chance to give Shogun a more balanced point of view."It's really told from multiple points of view, not just the singularly western white male point of view," Landgraf said. "It's told through many Japanese points of view. There's a lot of really fun and fascinating work going on to try to balance the story out and tell it from both points of view. I'm leaning things about feudal Japanese culture and religion that I never knew before. We're casting really wonderful Japanese actors. I agree if you exoticize or fetishize Japanese culture from the western and male gaze it would not fly. I think there's an exciting opportunity to tell the collision of cultures from both point of views that wasn't done before."Tim Van Patten will direct and executive produce FX's Shogun."The story of Shogun has captivated audiences since James Clavell first released his epic novel more than 40 years ago," Landgraf said. "The themes of an outsider encountering a new culture are as relevant today as then. We are honored to bring the series to today's viewers through our partnership with executive producers Andrew Macdonald, Allon Reich, Michael De Luca, Clavell's daughter Michaela, and Eugene Kelly. We are equally thrilled that Ronan Bennett and Rachel Bennette are writing the new adaption, and that Tim Van Patten will bring his vision and expertise to directing this saga of adventure, power and loyalty that the world has come to know as Shogun."
Y Will Have a Monkey, but Not "The Last Man"
During his Q&A, Landgraf confirmed that FX's Y: The Last Man adaptation would include the monkey Ampersand, a key figure in the comics, as a character. But the show itself will shorten its title and be known as just Y. As for why he dropped "The Last Man" from the title, Landgraf explained."I guess you tend to see one word, two word titles for television shows," Landgraf said. "Not always, Orange is the New Black. Y seems like a provocative shape. We can do a lot with it graphically."
What We Do in the Shadows Won't Repeat the Movie
Jemaine Clement and Taika Waititi are producing FX's What We Do in the Shadows series. However, they will not reprise their roles from the movie and Paul Simms will be showrunner.The series will not reboot the movie. The original film exists as its own tale of New Zealand vampires, while the series expands the world of Shadows internationally."The movie takes place in New Zealand," Landgraf said. "The series takes place in New York. Staten Island and other boroughs.The three lead characters, more than three over time, none of them are in the movie. It will be similar in tone."