Paramount Greenlights 'Meet Jimmy', A Horror Film About A Killer Podcast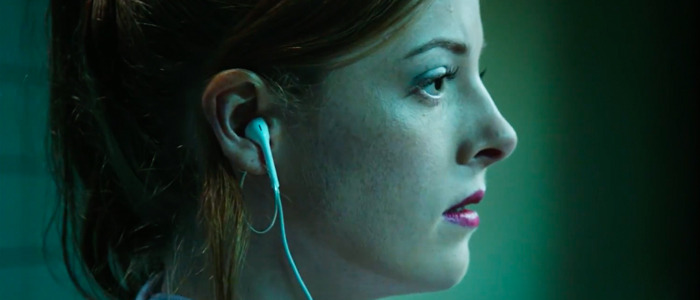 True crime podcasts have become some of the hottest of the entire medium over the past few years, but now a new movie is on the way about a podcast that may actually kill its listeners. Paramount has acquired the rights to Meet Jimmy, a short film from Dutch director David-Jan Bronsgeest and writer Tim Koomen that's being compared to The Ring and A Nightmare on Elm Street.
Learn more and see a few clips from the short film below.
Deadline says that Bronsgeest and Koomen are on board for the feature version which, after "intense interest" and a "competitive situation," will go to Paramount Pictures as a co-production between Platinum Dunes and The Picture Company. The outlet describes the plot as being about "a mysterious podcast that once listened to, has horrific consequences".
I did a little digging, and while I couldn't find the short itself posted anywhere online, I found this video from this year's Imagine Film Festival, which features a few clips from the Meet Jimmy original short:
Koomen's website (translated from Dutch) describes the plot of the short like this:
Meet Jimmy is about Jennifer, a young woman who is listening to a podcast about the notorious serial killer Jimmy TwoFingers.
He killed his victims by putting their fingers in their throats and letting them gag ... until they suffocated. Despite the warning at the beginning of the episode ("They say you can tap the killer in person"), she turns on the podcast while she is waiting for her in a laundromat.
Slowly she gets the idea that Jimmy knows that she is listening and that he has influence on the environment in which she finds herself ...
Paramount reportedly sees this as the beginning of a franchise, and it's easy to see why: that's one hell of a hook, and that creepy imagery from the short (especially the slick black hair in the washing machine) seems to draw a straight line to The Ring, which Paramount launched as its own franchise back in 2002 after adapting it from the original 1998 Japanese film Ringu.
Shawn and Michael Rasmussen, who wrote Paramount's upcoming thriller Crawl, will team with Koomen to write the feature script.Meet Jimmy is the latest in a long line of short horror films that received the feature treatment. There are dozens of examples out there, but David F. Sandberg's Lights Out, Jennifer Kent's The Babadook, Andy Muschietti's Mama, Mike Flanagan's Oculus, and Michael Dougherty's Trick 'r Treat all began life as short films, and you can watch them all below.