Ben Affleck, Matt Damon And The Writers Of 'Deadpool' To Adapt McDonald's Monopoly Fraud Story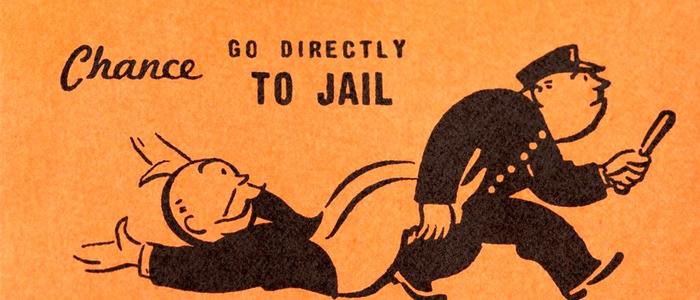 That was fast. Mere days after The Daily Beast published an explosive, entertaining story about a huge scam surrounding McDonald's Monopoly game, a film is officially in the works. Ben Affleck is set to direct, Matt Damon is set to star, and the writers of Deadpool will tackle the script.
A few days ago, The Daily Beast ran a lengthy, eye-popping story titled "How an Ex-Cop Rigged McDonald's Monopoly Game and Stole Millions." The piece focused on Jerome Jacobson, a man who created a vast criminal network involving mobsters and small-time crooks to pull off a very unusual scam. Jacobson was a former cop who worked for the company that oversaw McDonald's wildly popular Monopoly game. Jacobson's scam involved stealing winning game pieces and distributing them to friends and relatives – provided these individuals cut him in on the winnings. The scam went on for years, and was eventually busted via an FBI sting. The Daily Beast story is very entertaining, and while reading it, I immediately thought, "This would make a great movie."
Sure enough, Hollywood was has come calling. Deadline says that Fox has snapped up the rights to the story, and that Ben Affleck and Matt Damon have reunited to make it a reality. Affleck is likely to direct, while Damon will star, and the duo will both produce via their Pearl Street Films. Deadpool screenwriters Paul Wernick and Rhett Reese will pen the script.
I'm a bit conflicted about this. While the story would indeed make for a great movie, I'm not so sure this is the team to make it happen. I don't dislike Affleck as a filmmaker, but he seems like the wrong fit to helm this story. While reading it, I couldn't help but think this was the type of narrative tailor-made for Martin Scorsese. It basically reads like The Wolf of Wall Street set in the world of McDonald's Monopoly. Of course, Scorsese is a bit busy right now, working on The Irishman and several other projects he has lined-up. The Coen Brothers also could've done something amazing with this material. But perhaps these choices are just too obvious, and I'm over here being basic.
Then there's the fact that the guys who wrote Deadpool are handling the script. The duo are hot right now, since both Deadpool and Deadpool 2 were huge hits. But I worry they're going to bog the story down in dumb jokes, when the secret to making this admittedly crazy story work is to play it straight. The humor will come from the absurdity of it all. Despite these reservations, I'm excited to see where this goes.