'Crazy Rich Asians' Filmmakers Turned Down A Giant Payday From Netflix To Go Theatrical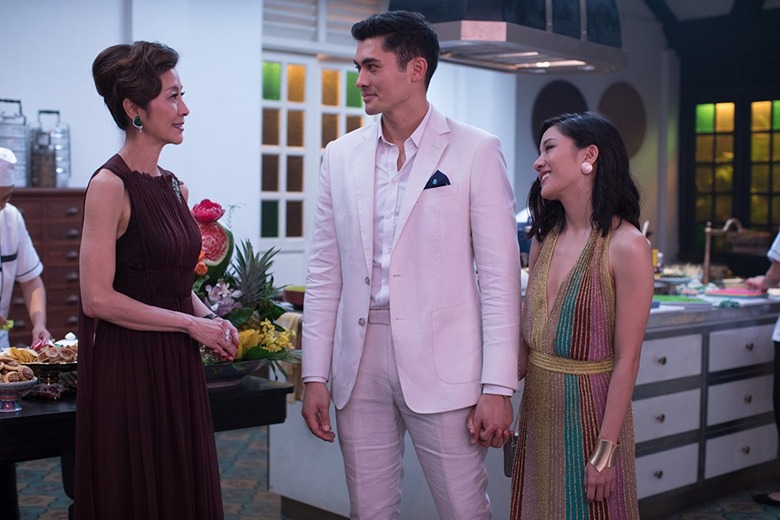 Warner Bros. is hoping to shake things up this month with Crazy Rich Asians, the first Asian-American-focused studio movie in more than two decades. But the reason the movie is coming to theaters in the first place is because of a key decision made by author Kevin Kwan, who wrote the book on which the movie is based, and director Jon M. Chu, who both turned down a greenlighted trilogy and massive paydays if the project ended up going to Netflix.
Making sure this movie got in front of audiences in traditional theaters was so important that they ended up going with Warner Bros.
The Hollywood Reporter has an excellent cover story about the making of the movie, featuring tons of great quotes from the filmmakers and details about everything from choosing a distributor to finding its lead actors. I'd highly encourage you all to read it, but I'll pull out just a few pieces of info and dig into them a little here. Take a look at the film's trailer to refresh your memory:
"I could have moved to an island and never worked another day," Kwan says of the seven-figure-minimum fee Netflix would have paid him for the movie. "But Jon and I both felt this sense of purpose. We needed this to be an old-fashioned cinematic experience, not for fans to sit in front of a TV and just press a button."
That's a big gamble, and it wasn't the first Kwan made. He also gambled on optioning the rights to his book to a production company called Color Force, which he did for just $1 (although he made sure to include language that ensured he could make more as the project got made). Part of the deal included Kwan being able to sign off on development decisions, which sounds similar to the deal author E.L. James got for the Fifty Shades of Grey movie.
Sony/Screen Gems' upcoming movie Searching will be the first Hollywood thriller with an Asian-American lead character in quite some time when it hits theaters at the end of this month, but Crazy Rich Asians is going to be much more scrutinized – both by Hollywood and audiences. Legendary actress Michelle Yeoh wanted more nuance added to her character, so Chu brought in Malaysian-born TV writer Adele Lim "to incorporate not just more cultural specificity into [The Proposal screenwriter Peter] Chiarelli's [original draft of the] script, but also emotional authenticity." The entire third act was reimagined, so fans who are familiar with the book won't know exactly how things will play out.
"You can look at Get Out, you can look at Black Panther — it changes the whole economics of the business when movies like that succeed," said producer Nina Jacobson. "It meant something to us to become [an example] for somebody else." That's a lot of pressure to place on this film's shoulders, but Chu, Kwan, and the rest of the team have accepted that burden and are confident that their story will be meaningful for its core demographic but, crucially, will also be relatable enough to speak to a wider audience as well.
"We can sugarcoat it all we want, but the moment you bring up an Asian-led movie, there's one example to point to, and that'll be us," says Chu. "To be on the biggest stage with the biggest stakes, that's what we asked for."
Crazy Rich Asians arrives in theaters on August 17, 2018. Again, head over to read the full THR cover story for more details.