Animated 'Transformers: The Movie' Returning To Theaters For One Night Only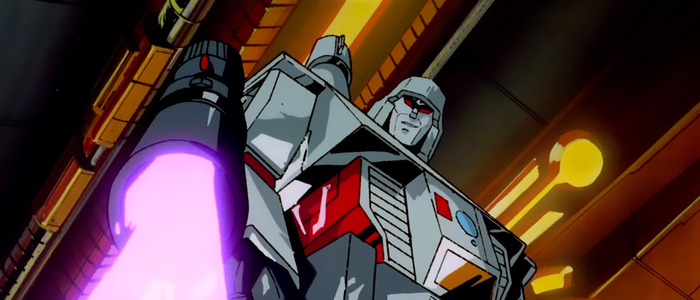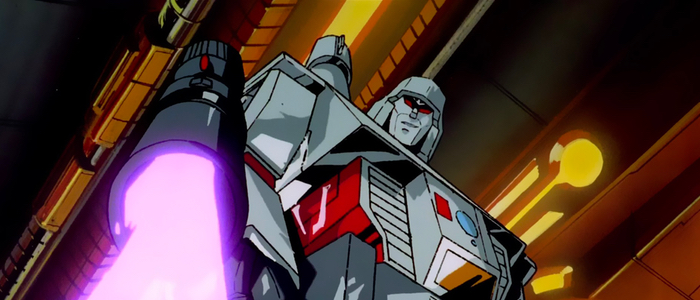 Before Michael Bay unleashed Bayhem with his live-action Transformers films, there was 1986's animated The Transformers: The Movie. Fathom Events, Hasbro Studios and Shout! Factory have come together to bring the animated cult classic back to theaters for one night only in September, presenting a remastered HD copy of the film. Audiences will also get a special sneak-peek at new Transfomrers prequel movie Bumblebee. Details on the Transformers: The Movie screening are below.
Update: More than 300 additional screens have been added for this screening, bringing the total to nearly 750 screens.
The Transformers: The Movie, which resulted in the Stan Bush film above, hit theaters back in 1986. The animated flick boasted a voice cast that included Orson Welles, Peter Cullen, Eric Idle, Casey Kasem, Judd Nelson, Leonard Nimoy, Robert Stack and Frank Welker. And it was not a hit (I guess kids weren't lured in by the promise of hearing Orson Welles' voice). In fact, Hasbro took a bath on the film, losing close to $10 million, and canceling plans to release the animated G.I. Joe: The Movie in theaters. Since then, however, Transformers: The Movie has developed a cult following, and now fans of the film will have a chance to experience it on the big screen again.
Fathom Events, Hasbro Studios and Shout! Factory will screen the movie in cinemas nationwide for a special one-night event on Thursday, September 27 at 7:00 p.m. local time. The version being screened has been meticulously remastered, restored from the original film elements, and transferred in HD. In addition to that, the screening will also feature a sneak peek behind the making of the latest Transfomers film Bumblebee, as well as "a brand-new interview with singer-songwriter Stan Bush including recent performances of the theme songs 'The Touch' and 'Dare.'" Moviegoers will be able to enjoy the film in approximately 750 select U.S. movie theaters. A complete list of theater locations will be available at the Fathom Events website.
Tickets for the screening go on sale Friday, August 3, 2018 and can be purchased online or at participating movie theater box offices.
The Transformers: The Movie Trailer 
The AUTOBOTS, led by the heroic OPTIMUS PRIME, prepare to make a daring attempt to retake their planet from the evil forces of MEGATRON and the DECEPTICONS. Unknown to both sides, a menacing force is heading their way – UNICRON. The only hope of stopping UNICRON lies within the Matrix of Leadership and the AUTOBOT who can rise up and use its power to light their darkest hour.  Will the AUTOBOTS be able to save their native planet from destruction or will the DECEPTICONS reign supreme?