Now That 'Joker' Movie Wants Marc Maron In The Cast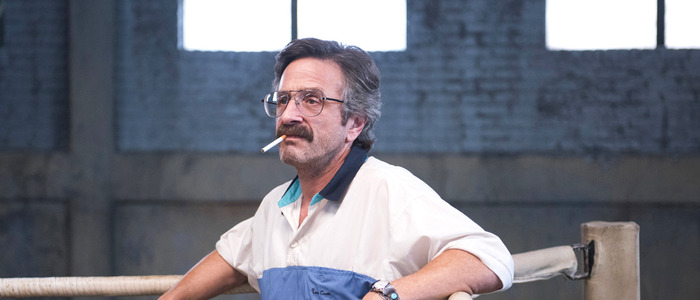 That Joaquin Phoenix Joker movie continues to be a real thing that's happening, and the film continues to rack up interesting cast members. The latest: Marc Maron, of GLOW and WTF Podcast fame. The filmmakers want Maron to play a booking agent whose actions eventually lead to the creation of the Joker.
Variety has the scoop about Maron joining the untitled Joker movie cast, and I have nothing but questions. For instance: what is this movie? When a Joker standalone movie was announced, I was instantly skeptical. But the anti-superhero movie is gathering together one killer cast – a cast so fascinating that it's hard to ignore. In addition to star Joaquin Phoenix, Robert De Niro is in talks to play a talk show host. Per Variety, Maron would portray "a booking agent on Robert De Niro's talk show who plays a part in booking Phoenix's character, and eventually causing him to go mad and become the Clown Prince of Crime."
So there you have it: it wasn't a vat of chemicals that created the Joker. It was Marc Maron.
Todd Phillips, director of The Hangover, is helming this Joker film, and that's really the only part of this whole package that I'm unsure about. I know Phoenix is one of the best actors of his generation. I know De Niro used to be the best actor of his generation, and can still deliver when he's not starring in terrible comedies. And Maron's work on GLOW has proven him to be a surprisingly skilled performer who can balance comedy and drama. But Todd Phillips isn't exactly the most exciting filmmaker in the world. Don't get me wrong – Phillips is fine. His movies are, for the most part, competently made. I'd just feel a lot better about this whole thing if a much more talented filmmaker was leading the charge.
Also added to the cast: comedian Bryan Callen. Callen has appeared in cameo appearances in all of Phillips' movies, so his presence here isn't a big shock. Callen confirmed his minor part in the movie during his The Fighter & The Kid Podcast, saying:
"I'm doing the Joker. I was offered a part. That'll be fun, but i think it's only a couple days. Play an aging dancer, stripper. I don't want to go into the details. I can't go into the details, but just know it's gonna be good. And I hope my psoriasis is flaring cause that'll be very funny. I'll be in a Speed-O, I can't wait. I have some ideas for it."
Meanwhile, Variety stresses that Jared Leto, who played the Joker in Suicide Squad, is still attached to play the character in future DCEU films. On top of that, another standalone Joker movie, starring Leto, is still in the works. This is perhaps the most unbelievable part of the whole story – why would you possibly make two different Joker movies starring two different actors as the Joker? DC and Warner Bros. are clearly in a weird place right now. Their old DCEU slate failed to set the world on fire. Now, they're forging ahead with more lighthearted fare like Aquaman and Shazam! But they're also making standalone movies. Movies that don't exist within the current DCEU mythology. That's where the Joaquin Phoenix Joker movie would fit in. It sounds so crazy it just might work.
The Joaquin Phoenix/Todd Phillips/Robert De Niro/Marc Maron Joker movie is set to open on October 4, 2019.