'Apostle' Poster And Synopsis Teases An Occult Fable From Director Gareth Evans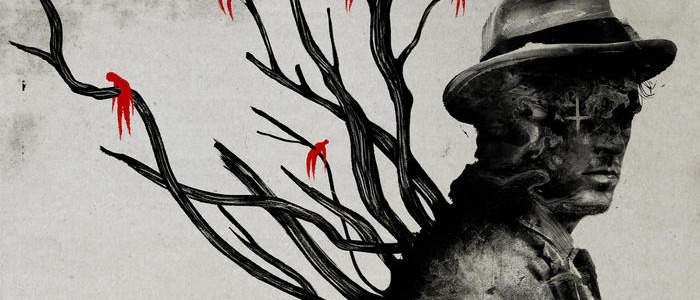 Director Gareth Evans is back with his first film since The Raid 2, and it sounds amazing. Apostle is described as an "occult fable" and stars Dan Stevens as a man attempting to rescue his kidnapped sister from sinister religious cult. See the Apostle poster, and scope the full synopsis, below.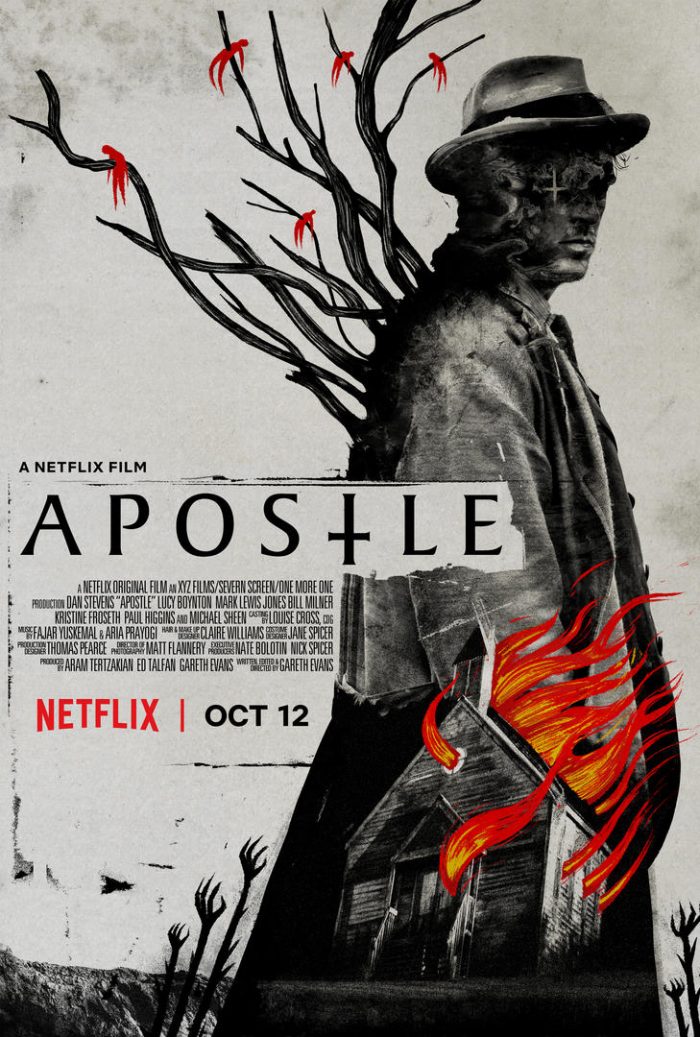 Here you have the first poster for Apostle, the new Netflix film from Gareth Evans. It's stylish, it's artistic, it's vaguely menacing. Flames shooting out of a church? Check. Upside-down cross in the title, signifying evil? Check. A dude (possibly Dan Stevens) with no face, and tree branches speared with dead bodies shooting out of his back? Check. Creepy claw-like hands reaching up from the bowls of hell? Check. What more do you need? How about a synopsis!
London, 1905. Prodigal son Thomas Richardson (Dan Stevens) has returned home, only to learn that his sister is being held for ransom by a religious cult. Determined to get her back at any cost, Thomas travels to the idyllic island where the cult lives under the leadership of the charismatic Prophet Malcolm (Michael Sheen). As Thomas infiltrates the island's community, he learns that the corruption of mainland society that they claim to reject has infested the cult's ranks nonetheless – and uncovers a secret far more evil than he could have imagined. Written and directed by Gareth Evans (THE RAID), APOSTLE is a harrowing occult fable where the only thing more horrifying than madness is the sinister reality behind it.
Well, that sounds amazing. There are shades of The Wicker Man here, as is the case anytime there's a movie about someone infiltrating a strange, remote cult. Evans has proven with his Raid films that he's got the goods. He hasn't dabbled in horror too much – save for a segment in V/H/S/2. That segment, "Safe Haven", also focused on a cult, so Evans must be really drawn to that subject.
The Guest signaled Dan Stevens as an actor to pay attention to, and this sounds like the perfect project for him to highlight his talents. In addition to Stevens, Apostle also stars Lucy Boynton, Mark Lewis Jones, Bill Milner, Kristine Froseth, Paul Higgins and Michael Sheen. Apostle runs for a whopping 129 minutes, so get ready for a whole lot of occult weirdness.
The film will make its premiere at Fantastic Fest in September, before hitting Netflix on October 12, 2018 – just in time for Halloween season. I imagine a trailer will pop up sometime soon.