MoviePass Tries To Save Itself With Raised Prices, Limited Access To New Releases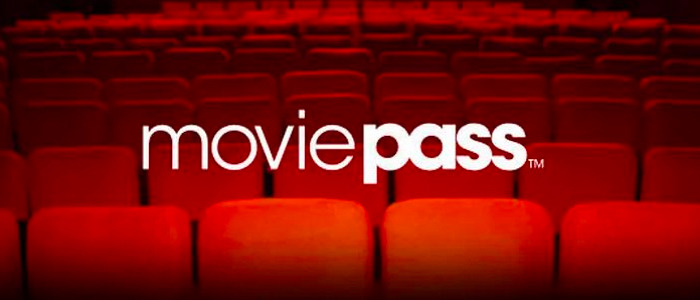 Reports of MoviePass' death may have been greatly exaggerated — or at least premature. The embattled ticket-buying service limps on with a series of measures that it hopes will keep the cash-strapped company afloat. That includes MoviePass raising prices over the next 30 days, and limited access to new releases.
After MoviePass had a brush with death last week when it ran out of money, customers wondered if this was it for the disruptive ticket-buying service. The app went through a series of confusing changes and overhauls over the past week that concluded with users being unable to view any movie listings on the app except for those from e-ticketing theaters. But that may be just growing pains for MoviePass as it figures out how to stop hemorrhaging money.
Variety reports that MoviePass has made a Hail Mary pass for survival with a series of measures that parent company, Helios and Matheson, says will reduce its cash burn rate by 60%. They include jacking up the prices from the popular $9.99 to $14.95 per month over the next 30 days, as well as limiting access to nearly all Hollywood blockbusters within their first two weeks of release. So that means Mission: Impossible – Fallout, which many saw as the movie that rang the death knell for MoviePass, won't be available on the app for at least another week.
But, Variety notes, this is only a temporary measure for MoviePass, which has been burning through its cash since it first implemented its radical price drop from $50 a month to $10 a month in August of last year. The too-good-to-be-true deal — of one movie a day for $10 a month — proved to be just that, as MoviePass was unable to keep up with the thousands of new subscribers who signed up in the past year. That, and its misguided ventures into movie distribution and production, made MoviePass seem like it was being run by three toddlers in an oversized trench coat.
Now MoviePass is indebted to the creditor that loaned the company $6.2 million, including $5 million in cash, in order to keep the service running. Beginning on Wednesday, the creditor can ask MoviePass to pay up to $3.1 million of the money it borrowed.
But for all the mess surrounding this polarizing ticket-buying service, I remain fond of MoviePass. Sure, its baffling business model and weirdly overconfident executives are off-putting, but as a MoviePass user for the past 10 months, I've had the joy of seeing all kinds of indie releases at theaters that I wouldn't have otherwise. AMC A-List sounds great and all, but MoviePass offered me boundless opportunities to see multiple movies at independent chains off the beaten path, and to support those smaller theaters. Believe it or not, I'm rooting for MoviePass. Because otherwise, I'm going to have to go back to waiting for everything to drop on streaming services.