Jack Reynor, Will Poulter And Florence Pugh Join New A24 Horror Film From 'Hereditary' Director Ari Aster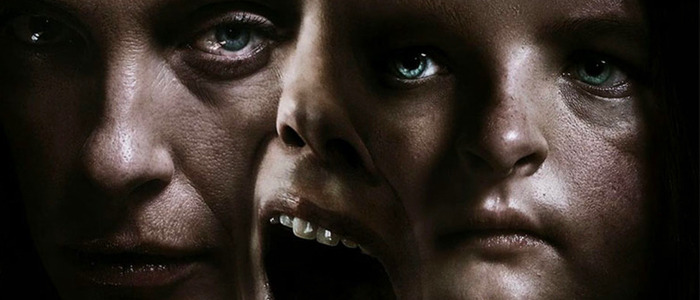 Hereditary director Ari Aster already has his next horror film set up at A24, and the cast is starting to take shape. Jack Reynor, Will Poulter and Florence Pugh will star in the film, which has a synopsis that seems heavily inspired by the cult classic The Wicker Man (the original; not the one with Nic Cage and the bees). More on Ari Aster's new horror movie below.
Collider has the scoop on Ari Aster's new horror movie. We don't have a title yet, but the site reports "Jack Reynor and Will Poulter are nearing deals to join Florence Pugh" in the latest film from the director of Hereditary. In addition to this casting news, the first specific plot details have surfaced as well. There's a pagan-themed bent to this, and I'm here for it:
Pugh and Reynor will play a couple that travels to Sweden to visit their friend's rural hometown for it's fabled mid-summer festival. What begins as an idyllic retreat quickly devolves into an increasingly violent and bizarre competition at the hands of a pagan cult.
Reynor can currently be seen on the CBS All Access series Strange Angel. This will mark the third time he's worked with Poulter – he co-starred with the Maze Runner actor in both Detroit and Gasland. Florence Pugh recently had a breakout role in Lady MacBeth, and has parts in the Netflix film Outlaw King, and Greta Gerwig's Little Women.
The "outsiders traveling to a strange locale and getting caught in the middle of a pagan ritual" plot described above sounds very similar to the original Wicker Man. It also has shades of Ben Wheatley's Kill List. In other words, Aster seems to be taking inspiration from two highly-regarded horror flicks. Aster's latest is currently filming in Budapest. Speaking with THR around the release of Hereditary, Aster provided some info on the film, as well as his potential future projects:
"I'm in pre-production for my next film which will be shooting in Hungary. A24 is doing that as well, and that is technically a horror film. It's Scandinavian folk horror. That is the only other horror movie I have. And I'm pretty sure that's going to be it for a long time. I love the genre, I consider myself a genre filmmaker in that I want to play in every genre. I would love to make a musical. I have ten other scripts that I've written that I want to make and there are other things I have. I'm writing a sci-fi film and there are at least four or five movies that I have ready to go that I am excited about making that I'd like to do in succession."
Aster burst onto the scene in a big way with this year's Hereditary. It was his first feature film, and it ended up garnering glowing reviews, with many critics calling it one of the best horror movies in recent memory. Hereditary was also a big hit for indie powerhouse A24 – it's currently their highest-grossing film worldwide. I was a very big fan of Hereditary, so I'm all-in on Aster's latest.