'13 Reasons Why' Creator Heard Your Season 2 Complaints, But 'Insatiable' Creates New Issues [TCA 2018]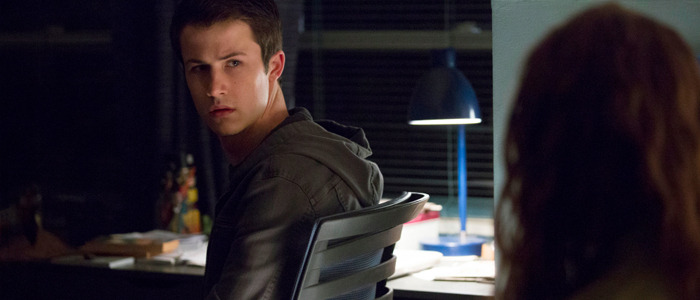 Netflix's 13 Reasons Why was a phenomenon for the streaming service, starting conversations about bullying, rape and teen suicide, as well as complaints that it was glamorizing suicide. Season two premiered this year to less of a divided reaction and more just agreement that it was unnecessary and even more problematic. Nevertheless, Netflix greenlit a third season, which Vice President of Original Programming Cindy Holland said is currently being written.
Meanwhile, when it comes to Netflix's more recent controversial series Insatiable, which has been criticized for fat shaming, they don't seem to be worried about the backlash and think the full series will clear up some of the initial concerns viewers have had.
13 Reasons Why Complaints Have Been Heard
"We've heard Brian Yorkey and the writers' plan for this season and they've gone off to write it," Holland said.
In the first season, Hannah Baker (Katherine Langford) commits suicide and sends a set of 13 audio tapes to her classmates to explain why she ended it. Clay Jensen (Dylan Minnette) is the audience's proxy listening to each hour of Hannah's story. By the end of season one, the audience learned the reasons why Hannah felt she could not go on, and the crimes various classmates committed against her.
The second season dealt with a trial following Hannah's death when her mother (Kate Walsh) sues the school. We learn more about other students as they testify, and there is a series of mysterious polaroids floating around. Hannah appears in flashbacks and as a vision who talks to Clay. The story incorporated even more hot button topics like school shootings in the second season.
However, critics felt the second season exploited the first by dragging it out through a trial that strained to provide new information. Most felt it was obvious the story had naturally concluded in one season, and many felt the school shooting was handled even worse than the suicide. Holland said Yorkey has heard those complaints and is very mindful of them.
"Well, look, it's a controversial show from the beginning," Holland said. "I think Brian felt very strongly about the topics covered in season two. He is always taking feedback from fans and from the community and seeking to be mindful of it in his work."
Insatiable Stirs Up Controversy Too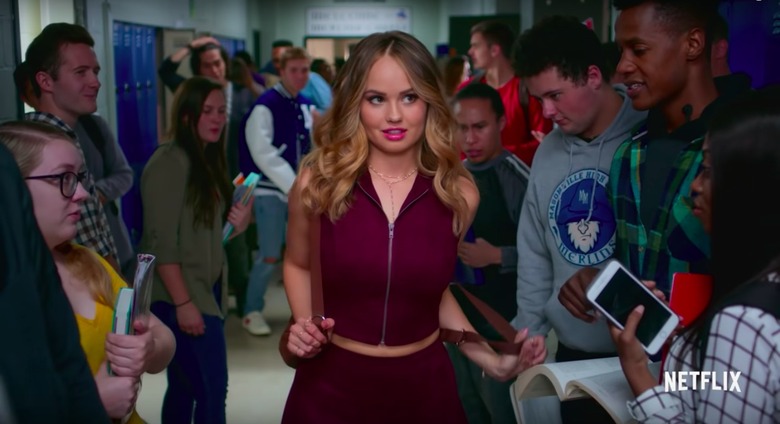 Netflix is facing another backlash on a show that hasn't even premiered yet. The first trailer for Insatiable led to criticism of fat shaming. Debby Ryan plays a high school girl who loses 90 pounds when her jaw is wired shut. She enters beauty pageants and seeks revenge on the bullies who picked on her when she was overweight.
Co-star Alyssa Milano came to the show's defense amidst the controversy, and now Holland has also defended the show to some extent. Holland was not directly involved in the creation of Insatiable but believes the show will prove these criticisms wrong.
"What I do know, Lauren Gussis, the creator, felt very strongly about exploring these issues based on her own experiences, but in a satirical over the top way," Holland said. "Ultimately, the message of the show is that what's most important is that you feel comfortable within yourself. Fat shaming itself, that criticism is embedded with in the DNA of the show."
Insatiable premieres August 10 while 13 Reasons Why season three is expected to arrive in 2019.