Netflix Willing To Make 'Master Of None' Season 3 If Aziz Ansari Desires, But Unsure About 'Arrested Development' [TCA 2018]
Netflix Vice President of Original Programming Cindy Holland made her first appearance before the Television Critics Association to take questions from reporters about some of their upcoming programming on the streaming service, including a couple shows whose future has remained somewhat uncertain.
During the session, /Film asked if they're still in the market to make Master of None season 3, and the sensitivity with which that might be required to launch it following a controversial story about star and creator Aziz Ansari. There was also a brief discussion on the possible future of Arrested Development in the wake of Jeffrey Tambor's controversial behavioral allegations.
Netlflix Open to Master of None Season 3
"We certainly have given some thought to it," Holland said. "We would be happy to make another season of Master of None when Aziz is ready."
Master of None creator and star Aziz Ansari was in the middle of a victory lap on various awards shows when Babe published an article from a woman who had been on a date with him. Going by the name Gwen, she described aggressive sexual behavior on Ansari's part, sparking a debate about the extent of #MeToo accusations. Commentators like Ashleigh Banfield dismissing Grace's story as "a bad date," while others thought the discussion should address attacks that may be milder than rape but still involve coercion and harassment, including Samantha Bee.
Ansari released a statement saying he was surprised and concerned to learn Grace was uncomfortable and responded privately after processing the new information. He has not made public appearances since that story published.
Holland's comment indicates that the ball is in Ansari's court. If he wants to write a third season, Netflix will give it a home. I imagine promoting a new season would be uncomfortable, but Netflix has precedent for dropping series with limited marketing (like The OA), and a third season of Master of None would presumably sell itself, if perhaps losing a share of its core audience.
After the session, during follow-up questions, Holland said she has not spoken to Ansari since the Babe story published.
Arrested Development Season 5 Up in the Air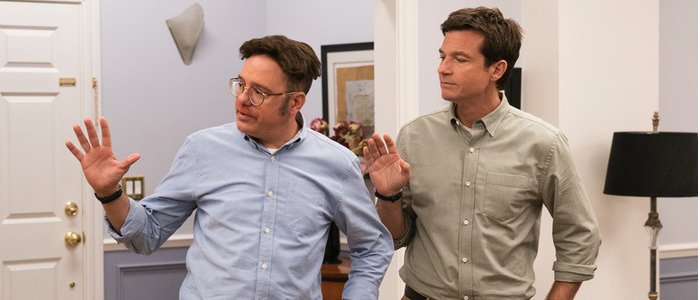 The fifth season of Arrested Development also became overshadowed by scandal. Jeffrey Tambor had been fired from Transparent, and Jessica Walter brought forth allegations that he had verbally abused her on Arrested. An interview with the New York Times led to the cast hashing it out in the open, and star Jason Bateman apologizing for prioritizing Tambor over Walter.
The second half of the fifth season is still to air on Netflix in the future. When a TCA reporter asked Holland if there would be a sixth season with or without Tambor, Holland shot it down.
"I actually don't know if that's a possibility or not," Holland said. "We haven't discussed it at all."
/Film will be at the TCA summer press tour through August 8 covering the news of each network and upcoming shows.