'Star Wars: Episode 9' Cast Announced, Includes Carrie Fisher, Mark Hamill And Billy Dee Williams [Updated]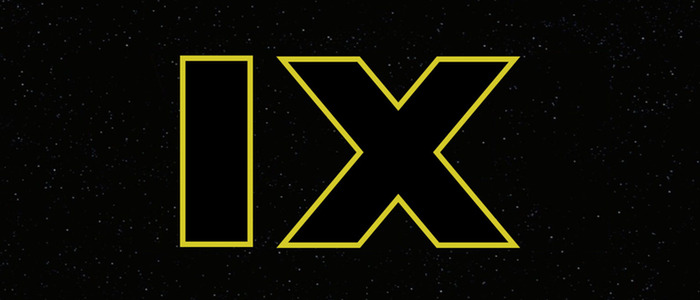 Update: Actress Keri Russell was added to the official press release a few hours after the cast announcement.  Our original article follows, along with a brief update about Russell's involvement.
The cast of Star Wars: Episode 9 has just been announced, and it includes some big surprises. See the full Episode 9 cast below.
Star Wars just revealed the cast of Episode 9, and it includes Mark Hamill, Billy Dee Williams, and, perhaps most surprising of all, Carrie Fisher. Here's the official lineup:
Returning cast members include Daisy Ridley, Adam Driver, John Boyega, Oscar Isaac, Lupita Nyong'o, Domhnall Gleeson, Kelly Marie Tran, Joonas Suotamo, and Billie Lourd. Joining the cast of Episode IX are Naomi Ackie and Richard E. Grant, who will be joined by veteran Star Wars actors Mark Hamill, Anthony Daniels, and Billy Dee Williams, who will reprise his role as Lando Calrissian.
The role of Leia Organa will once again be played by Carrie Fisher, using previously unreleased footage shot for Star Wars: The Force Awakens. "We desperately loved Carrie Fisher," says Abrams. "Finding a truly satisfying conclusion to the Skywalker saga without her eluded us. We were never going to recast, or use a CG character. With the support and blessing from her daughter, Billie, we have found a way to honor Carrie's legacy and role as Leia in Episode IX by using unseen footage we shot together in Episode VII."
There's a lot to unpack here. First and foremost is the news that we will see Carrie Fisher again. After Fisher's death before the release of Star Wars: The Last Jedi, we had all assumed her character would likely die in between episodes. Rather than go that route, director J.J. Abrams is bringing Leia back via previously unused footage. One wonders how big a part Fisher will have in the film – just how much unused footage does Abrams have? My guess: it'll be a small part, but the fact that Abrams decided to bring the character back rather than have her die offscreen is a big deal.
In addition to that, this is the first official confirmation from Lucasfilm that Billy Dee Williams is indeed returning as Lando Calrissian. While we had already heard that Williams was likely to return, now we can say its definitively happening.
Hamill's Luke Skywalker died at the end of The Last Jedi (spoiler alert, I guess?), which indicates he'll return as a Force Ghost for this film. Or appear via flashback. Or play the long-lost third Skywalker twin (this is a joke, just fyi).
One particular surprising omission here: Keri Russell. Russell, who worked with Abrams on both the series Felicity and the film Mission: Impossible III, had been rumored to have a part in the film. The fact that she's not mentioned here can mean a few things. One is that the actress won't be appearing in the film after all. Another is that she's been deliberately omitted because her part is small and secretive – a cameo perhaps? Feel free to speculate wildly!
Update: The press release has added Keri Russell's name to the cast. She was originally left out the announcement because her deal to appear in the movie had not yet officially closed, but now it's official.
Speaking of speculation – who are new cast members Naomi Ackie and Richard E. Grant playing? I'm not very familiar with Ackie's work – she appeared in recent drama Lady MacBeth. Grant, however, is one of those great character actors, and I could very easily see him playing a new villain. But again, anything is possible. For all we know, he could be playing a character through motion capture like Lupita Nyong'o. Speaking of which – I really hope Abrams gives Nyong'o's character a bit more to do in Episode 9, because she's been sorely underused – in both Force Awakens and Last Jedi.
One final piece of info to glean from this release: Abrams calls Episode 9 the "conclusion to the Skywalker saga." We had long since assumed this film would close out the Skywalker saga, and that future Star Wars films would focus on new characters, but now we know for sure.
Abrams penned the script for Episode 9 with Batman v. Superman and Argo writer Chris Terrio. John Williams will return to score the film, and this will apparently be his final time creating a Star Wars score. In addition to the cast list above, you can see a confirmation of the official crew for the movie below.
Star Wars: Episode IX will be produced by Kathleen Kennedy, J.J. Abrams, and Michelle Rejwan, and executive produced by Callum Greene and Jason McGatlin. The crew includes Dan Mindel (Director of Photography), Rick Carter and Kevin Jenkins (Co-Production Designers), Michael Kaplan (Costume Designer), Neal Scanlan (Creature and Droid FX), Maryann Brandon and Stefan Grube (Editors), Roger Guyett (VFX Supervisor), Tommy Gormley (1st AD), and Victoria Mahoney (2nd Unit Director).
Star Wars: Episode IX opens December 20, 2019.