'Hotel Transylvania' Director Genndy Tartakovsky To Helm R-Rated Comedy For Sony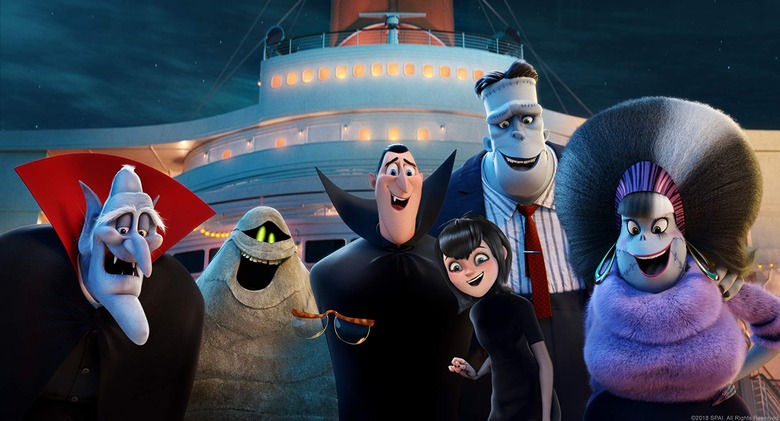 Sony is venturing into R-rated animation under the guidance of Samurai Jack creator and Hotel Transylvania director Genndy Tartakovsky. The Russian-American animator best known for creating the acclaimed Cartoon Network series Samurai Jack has signed on to helm two new feature films for Sony following the box office success of Hotel Transylvania 3.
Tartakovsky has signed on to direct two original feature films for Sony, one of which will be the studio's first major R-rated animated movie, according to Deadline. No, Hotel Transylvania 4 is not taking a suddenly dark turn. The two features are titled Fixed, an R-rated comedy, and Black Knight, an adventure film.
"I'm very excited to start this next adventure with my Sony family," said Tartakovsky. "With their trust and support we are going to do something unique and different, and push animation to the next level."
Tartovsky's Hotel Transylvania series has been a great success for Sony, netting the studio over $1 billion at the worldwide box office. 2012's Hotel Transylvania was Tartovsky's first time directing a feature film that wasn't based on a TV series, and marked a transition for the animator, who got his start as an assistant animator on Cartoon Network. Now that he's renewed his partnership with the studio, we could soon see Tartovsky become a household name (though he should have been one a long ago for the excellent Samurai Jack).
Kristine Belson, president of Sony Pictures Animation, released a statement about their renewed partnership with Tartovsky:
"Genndy is one of the most singular voices in animation today and we are overjoyed to have him develop his next original features at Sony Pictures Animation, where he began his theatrical career nearly a decade ago. His imagination and talent have no boundaries, which will be made abundantly clear by the two wildly different movies he'll be directing next."
This move to R-rated animation is a bold but smart choice for Sony. With the deluge of CG-animated movies taking over the box office, an R-rated movie could be a good way for Sony to distinguish themselves from the pack — provided it's done well. But Sony isn't a complete stranger to R-rated animated movies: in 2016, Sony oversaw the wide release Sausage Party, though that film was made without the participation of Sony or its animation arm, Sony Pictures Imageworks.
Hopefully, this renewed partnership with Tartakovsky and Sony could prove fruitful for both of them. Cartoon Brew notes that Tartakovsky himself has previously developed two projects at Sony — an original film Can You Imagine? and an adaptation of Popeye — neither of which made it to production. But perhaps he'll have better luck now that Hotel Transylvania has proven to be a worldwide phenomenon.