HBO Has Scrapped Some Of Its 'Game Of Thrones' Spin-Off Shows, One Aiming For A 2019 Production Start [Update]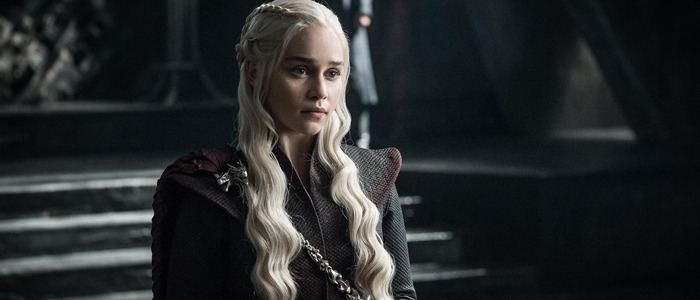 Update: We've now learned that Deadline's report is incorrect. When HBO president Casey Bloys was asked if he scrapped the other Game of Thrones spin-off projects entirely or if he might go back to them at some point, Bloys said "a combination," implying that they were not all dead for good. Our original article can be read below.
The night is dark and full of cancellations.
At a Television Critics Association panel this morning, HBO announced that the premium cable channel will not move forward with four out of the five Game of Thrones spin-off shows that it previously had in development. Only one remains, and production on that is aiming to begin next year as the mothership series comes to an end after eight seasons.
According to
, HBO president Casey Bloys took to the stage at the Summer TCAs and revealed that four of the company's Game of Thrones spin-off shows are not happening. In June, HBO
that they'd given a green light to a spin-off from Kick-Ass and Kingsman co-writer Jane Goldman and author George R.R. Martin, whose series of A Song of Ice and Fire novels provided the basis for HBO's smash hit fantasy series Game of Thrones. That series will be set thousands of years before the events of Thrones, and Bloys explained how "that was the one we're excited about".
The others "aren't happening," according to Deadline. Last summer, HBO
began developing multiple possibilities
for a spin-off show in order to piggyback off of Thrones' unprecedented success, and now we know that four of those efforts have been scrapped altogether. They were from:
Max Borenstein (Godzilla, Kong: Skull Island)
Bryan Cogman (who started as a writing assistant on Game of Thrones before going on to write ten episodes of the series)
Brian Helgeland (L.A Confidential, A Knight's Tale)
Carly Wray (Mad Man)
Here's the quick breakdown of what the surviving spin-off will be about:
Set thousands of years before the events of Thrones, the project chronicles the world's descent from the golden Age of Heroes into its darkest hour. A logline from the network teased the plot without divulging any specifics: "Only one thing is for sure: from the horrifying secrets of Westeros' history to the true origin of the White Walkers, the mysteries of the East to the Starks of legend... it's not the story we think we know."
None of the current Game of Thrones actors will appear on this series. Martin briefly wrote about the project on his blog earlier this summer:
"This one really puts the pre in prequel, since it is set not ninety years before Game of Thrones (like Dunk & Egg), or a few hundred years, but rather ten thousand years (well, assuming the oral histories of the First Men are accurate, but there are maesters at the Citadel who insist it has only been half that long). We're very early in the process, of course, with the pilot order just in."
You can read much more about
what that plot description could mean right here
, but for now, HBO has confirmed that the untitled spin-off will not begin filming this October, as previously rumored. Bloys is aiming for a 2019 start date, reminding the assembled press that they don't even have a director or cast in place yet.
As for Game of Thrones season 8, Bloys refused to get specific about what fans could expect from the final season or even when it will air, saying only that it will be sometime during "the first half of next year."
"I'm not going to say what to expect," he said, "though it's pretty great."