Comic-Con Trailers And Bits: 'The Orville', 'The Gifted', 'Adventure Time', 'Steven Universe', And More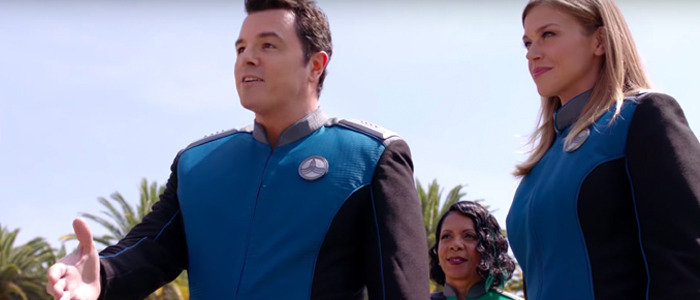 San Diego Comic-Con International has come to an end for another year, and while we covered all of the biggest announcements, panels, and more here at /Film, there were inevitably some trailers and bits of news that slipped through the cracks. As the pop culture world settles back into some semblance of normality, take a look at one last batch of news from Comic-Con 2018, including trailers for new seasons of The Orville, Family Guy, The Gifted, Voltron: Legendary Defender, and more.
Seth MacFarlane's The Orville is coming back for a second season, and it looks like the Star Trek-inspired sci-fi comedy managed to roll their surprising ratings from season one into a much bigger budget for season 2. The scope of the show looks far larger than it used to; all of those locations look expensive and we'll find out if the new episodes are up to snuff when The Orville returns to Fox on December 30, 2018.
I stopped watching Family Guy four or five years ago, but here's a nearly five-minute reel of jokes that are apparently from its upcoming season. I'm glad they're sticking with topical humor and really taking figure skater Oksana Baiul down a peg for a drunk driving incident that happened in *checks notes* oh, uh...1997.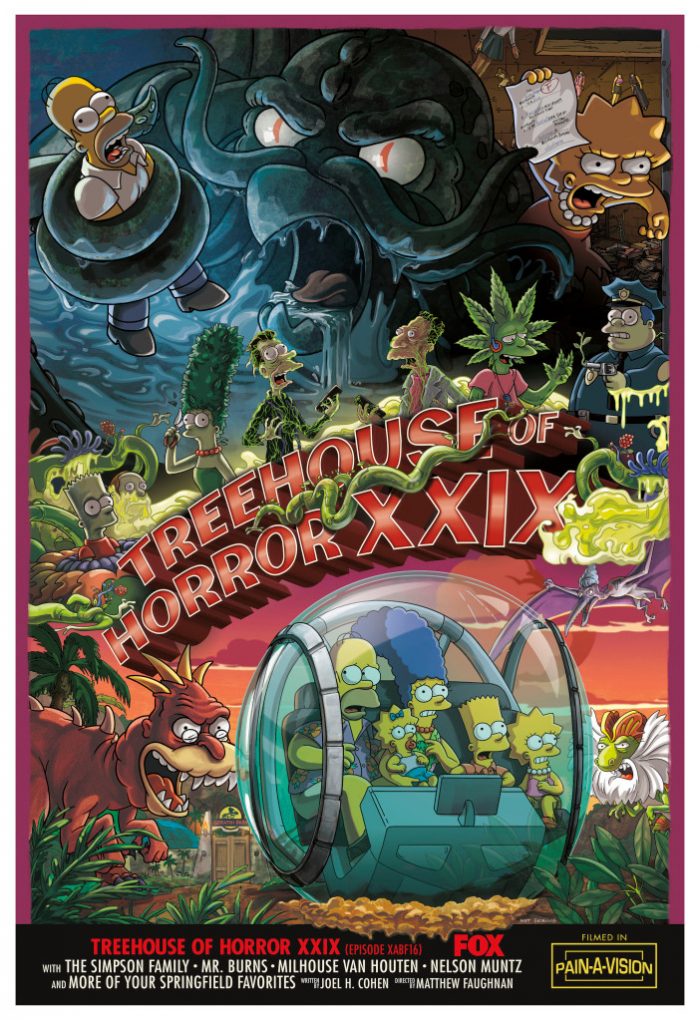 IndieWire brings this poster of The Simpsons' annual Treehouse of Horror episode, the 29th in its long-running Halloween tradition. Fox was giving these out at the convention in San Diego, and as you can see, it's full of all sorts of spooky imagery – including the implication that they're going to be referencing Jurassic World. *shudders* Showrunner Al Jean told IndieWire that "fans of the 'Cthulhu for President' movement — the tongue-in-cheek campaign that promotes the idea that the H.P. Lovecraft character is the 'lesser of evils' to run the country — will be pleased with the episode." Whatever THAT means.
This is delightful: Don Cheadle (Avengers: Infinity War) has been cast to play another famous Don – iconic cartoon character Donald Duck in Disney's DuckTales. Watch as he playfully explains what it was like to get into the headspace of his new character.
I've unwittingly avoided practically every single thing about the animated series Steven Universe until this point, but thanks to this video that played during a Comic-Con panel, now I know one thing about it: Steven Universe: The Movie is coming soon to Cartoon Network.
About Steven Universe: Introducing the Crystal Gems! Garnet, Amethyst, Pearl... and Steven. Steven might not know how to use the magical powers that come out of his bellybutton, but that doesn't stop him from joining the Gems on their magical adventures!
"Going into Season Two,  things will have changed, and they will change for everybody, and they're all going to have to rediscover and redefine their relationship to society," The Gifted creator Matt Nix told ComicBook in a recent interview. "For this first 13-episode run, we've already kind of explored the idea that they're not exactly on different sides, the beginnings of the Hellfire Club and the Mutant Underground. They're kind of working towards the same goals, and they're in a position where they kind of need to team up. I mean, there's not a lot else they could do.
"And then, going into take two, I like the idea of that there are all sorts of ways of dealing with this new circumstance that everybody finds themselves in...There are going to be common enemies, people who are more aligned with one side than other. There are going to be people who are completely selfish in their motives. All of those things are going to come out in Season Two, where the situation for mutants has got considerably more complicated."
The Gifted moves to Tuesday nights on Fox starting September 25, 2018.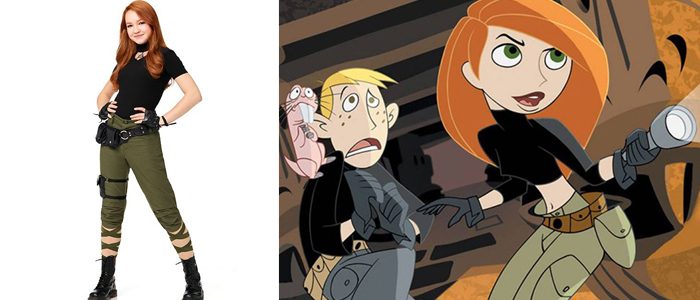 Here's a side-by-side image of actress Sadie Stanley as the live-action version of Kim Possible in Disney's upcoming movie adaptation of their beloved early-2000s animated spy series. To me it looks like a girl is just wearing a Kim Possible Halloween costume, but I guess that's inevitable side effect of translating any animated character into flesh and blood. The film will air sometime in 2019.
Chalk up Adventure Time as another animated property I've never made time to seek out. In any case, the upcoming series finale airs on September 3, 2018.
Speaking of Adventure Time – the show may be coming to an end, but Finn and Jake's stories are far from over. ComicBook says the show is getting its own comic from a BOOM! Studios imprint called KaBOOM!, and the comic will feature "all new stories in the aftermath of The Great Gum War, as Finn, Jake and the entire land of Ooo begin to pick up the pieces with some new and unexpected friends."
I don't know what to tell you here, folks. I've never seen an episode of Invader Zim, either. But here's a teaser for something called Invader Zim: Enter the Florpus, which I'm assured is actually a real thing.
Guess what? Here's yet another show I haven't seen. I feel like I should apologize, but I'm not actually sorry at all – this is just what happens in the age of Peak TV. Anyway, I hope the fans of Voltron Legendary Defender enjoy this trailer for season 7. The new season drops on August 10, 2018.
Aha! Finally, something that I don't have to feel bad about not seeing, because NOBODY has seen this one yet. It's the first-look trailer for a new History Channel series from Robert Zemeckis called Project Blue Book, and it stars Aidan Gillen from Game of Thrones as a scientist tasked with proving the truth about UFOs. This show debuts on History in winter 2018.