'Deadpool 2' Director David Leitch In Talks To Direct 'Enter The Dragon' Remake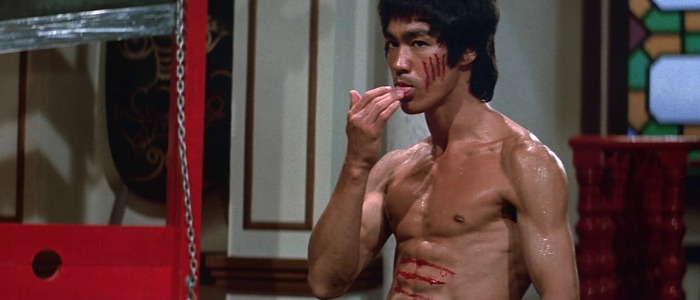 For many, the idea of remaking the 1973 Bruce Lee martial arts film Enter the Dragon may seem like a fool's errand. But Deadpool 2 and Atomic Blonde filmmaker David Leitch is in early talks to do just that, taking over after versions from directors like Spike Lee and Brett Ratner never came to pass. Read on for more about the Enter the Dragon remake.
Deadline has the news that Leitch, the action stuntman and second unit director who broke out by co-directing Keanu Reeves in John Wick, is in early talks to tackle a Enter the Dragon remake. That might seem like sacrilege for those who consider Lee's movies to be untouchable, but the premise of Enter the Dragon is so familiar that it's essentially already been remade a couple dozen times.
For those who haven't seen it, Bruce Lee's character attends a martial arts competition on a villain's private island to try to prove that the bad guy's been peddling drugs and prostitutes. But Lee's also there for revenge – his sister's killer serves as the villain's bodyguard, so there's a personal angle to the action, as well. That plot is full of familiar elements – we've seen shades of it in films like Bloodsport, Kickboxer, Mortal Kombat, The Quest, and many more. But it was Lee's lightning quick speed and movie-star charisma that made the film memorable.
Here's the trailer:
Spike Lee and Brett Ratner both tried to get a remake off the ground at various points, and Sons of Anarchy creator Kurt Sutter was looking to make his feature directorial debut with a remake in 2009 that would have been called Awaken the Dragon. That project was eying the Korean pop star Rain (Ninja Assassin) for the lead role, but there's no word yet about who might star in Leitch's version.
Leitch, of course, is well-known for his ability to stage clear and competent action sequences that work like gangbusters. In addition to John Wick, Deadpool 2, and Atomic Blonde, he's also directing the first Fast & Furious spin-off, Hobbs and Shaw. That movie will almost certainly feature some bone-breaking fights between Dwayne Johnson, Jason Statham, and the baddies they'll face off against. If Hollywood insists on remaking Enter the Dragon, Leitch certainly isn't the worst choice to make it happen.
Deadline says a writer is coming on board the Enter the Dragon remake, so we'll let you know more about this remake as soon as we learn it.