'Deadly Class' Trailer: It's Like Harry Potter For Assassins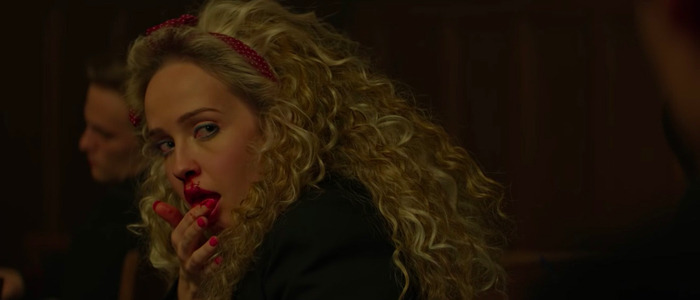 Syfy and the Russo Brothers bring the nihilistic Image comics series Deadly Class to life with a dark and stylish-looking new TV series. In the show, a social outcast finds himself recruited into a very special school – a school that turns teenagers into highly skilled assassins. Watch the Deadly Class trailer below.
Deadly Class Trailer
The footage on display in this Deadly Class trailer is surprisingly impressive. There's real style, and a cinematic quality, that I wasn't really expecting. I also dig the premise: outcasts find themselves drawn to a very special school. It's like X-Men or Harry Potter, but instead of training mutants or magicians, King's Dominion Atelier of the Deadly Arts trains assassins.
I haven't read the Deadly Class comics by Rick Remender and Wesley Craig, but /Film Managing Editor Jacob Hall has, and he tells me the book "wallows in violence and emotional pain and depression and mental illness." In short – it's a really nasty book. So the question one has to ask is: will Syfy and the Russo Brothers embrace all that darkness, or will they soften the story up to make it more palatable to the general public? This trailer does look plenty dark and violent, but we're only getting a glimpse of what's in store – not the whole picture.
"We've been huge fans of the book and huge fans of Rick Remender and we've put a lot of time and thought and energy and passion into bringing that book to the screen as authentically as possible," Joe Russo said at SDCC. And Remender promised the crowd at Comic-Con that the series wouldn't be making any "drastic changes" from the book, adding: "Ultimately, the spine of it is the book, and that's what we're making." We shall see. You can watch the cast and crew of Deadly Class discussing the show at Comic-Con below.
Deadly Class Comic-Con
Deadly Class, starring Benedict Wong, Benjamin Wadsworth, Lana Condor, Maria Gabriela de Faria, Luke Tennie, Liam James, and Michel Duval, premieres on Syfy in 2019.
Deadly Class follows a disillusioned teen recruited into a storied high school for assassins. Maintaining his moral code while navigating a ruthless curriculum, vicious social cliques, and his own adolescent uncertainties may prove fatal. Set against the backdrop of late 80s counter culture, Deadly Class is a coming of age story unlike anything you've ever seen. Based on the smash hit comic series of the same name by Rick Remender.