'Lore' Season 2 Trailer And Release Date Revealed, Gale Anne Hurd Promises Scarier Stories [Comic-Con 2018]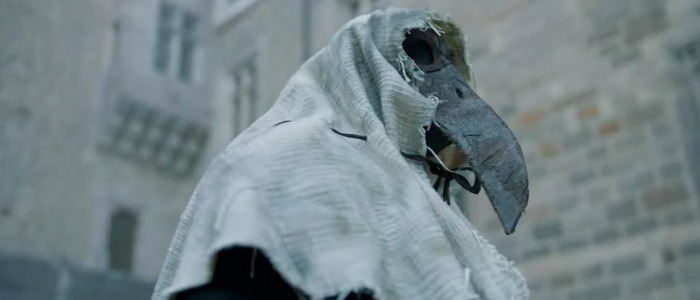 Amazon Prime showed up at San Diego Comic-Con International with the first trailer for Lore season 2. Adapted from the popular podcast series featuring horrific stories based on real-life events, the second season will get even darker and scarier than the first season. Check out the Lore season 2 below, find out when it will be released, and learn more about how the second season will be different from the first.
Lore Season 2 Trailer
This season looks gothic, creepy, and, yes, scary.
Lore producer/showrunner Gale Anne Hurd (The Walking Dead) says that the second season is "definitely scarier" than the first season. This season the creator of the podcast, Aaron Mahnke, joined Sean Crouch (The Exorcist, Numb3rs) in the writers' room to help decide which stories to tell on screen. Four of the stories are adapted from the podcast, and two are brand new, although all of them (of course) are adapted from real events.
They also revealed that Lore season 2 will be released globally on Amazon Prime on Friday, October 19, 2018.
From Executive Producers Ben Silverman (The Office), Howard T. Owens (Killing Kennedy), Gale Anne Hurd (The Walking Dead), Brett-Patrick Jenkins (Face Off), Jon Halperin and Mark Mannucci (A Year in Space), as well as showrunner Sean Crouch (The Exorcist, Numb3rs), Lore explores the real-life frightening and disturbing tales that give rise to modern-day myths and legends. Season two will feature new tales from the podcast, as well as original stories not yet available in podcast form, and will star new cast members. The hybrid series will continue to feature narration, archive footage and animation to complement the filmed segments.