A Walmart Streaming Service Could Exist Soon, Because Life Is Weird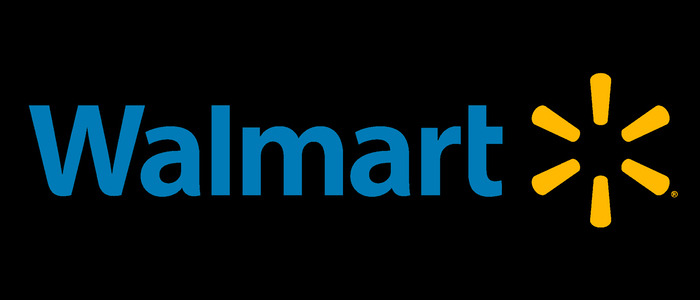 Everybody who is anybody wants their own streaming service these days. Including...Walmart? The multinational retail corporation is apparently considering getting into the streaming game, with plans to launch their own streaming service to rival Netflix and Amazon. This is strange, but I guess it's also not to be completely unexpected in this day and age. Which surprising entity will launch a streaming service yet, I wonder? Perhaps Outback Steakhouse?
The Information is reporting Walmart's streaming service plans. Per anonymous sources within the company, Walmart is considering a service that would cost less than $8 a month, which would put it below both Netflix and Amazon. They're also thinking of a free service that has ads. If Walmart were to go ahead with this idea, it would make them yet another major company hoping to cash in on that sweet, sweet streaming money. After Netflix changed the entertainment game with streaming, more companies followed suit. Not only do we have Amazon Prime Video, we also have Hulu. And then, of course, there are boutique streaming services like FilmStruck, offering classic movies, and Shudder, specializing in horror.
Recently, YouTube got into the game as well, launching YouTube Red (which later became YouTube Premium). Apple is currently hard at work on their own streaming service, and have lined-up an impressive roster of talent to create new originals, including J.J. Abrams, M. Night Shyamalan, Steven Spielberg, Ronald D. Moore, Damien Chazelle, and more. Disney is also in the midst of putting together their own impressive streaming service, which will offer new originals set in the Star Wars universe, and more.
It's not entirely clear if Walmart's (still unofficial) streaming service would merely stream pre-existing titles, the way Netflix first did when it launched, or if it would start creating its own original programming. The real money in streaming seems to be via original material these days – Netflix is more interested in original stuff than recycling someone else's property, because it cuts out the middle man and results in more profit.
Walmart already has a hand in some form of streaming content. They own Vudu, which enables users to rent or buy movies to stream. But Walmart's own personal streaming service would be a big change. If it even happens, that is. A source inside the company says Walmart is still deciding what, if anything, to do. And they might not go ahead with the idea after all.
Personally, I'm holding out for the Target streaming service.