Sequel Bits: 'It: Chapter 2', 'Halloween', 'Blade Runner', 'The Nun', And More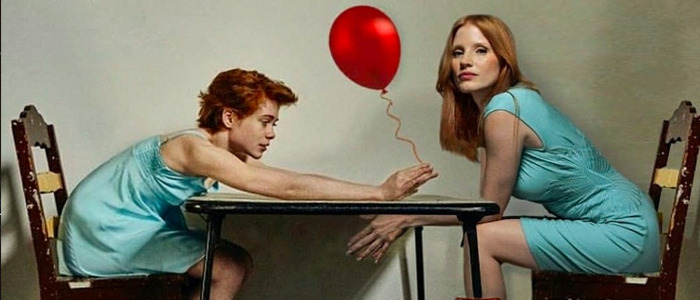 In this edition of Sequel Bits:
Jessica Chastain shares a new photo from It: Chapter 2
The Shape towers over a victim in an awesome new Comic-Con exclusive Halloween poster
Christopher Lloyd gives an update about Back to the Future 4
New books and comics are coming that will be set in the Blade Runner universe
And more!
Passing of the red balloon...@ITMovieOfficial 📸 shaunwatson pic.twitter.com/9fAJRHr5a5

— Jessica Chastain (@jes_chastain) July 18, 2018
First up, actress Sophia Lillis (who's been doing solid work with very little dialogue in HBO's Sharp Objects) passes the torch – er, balloon – to Jessica Chastain, who's playing an older version of Lillis's Beverly Marsh in Andy Muschietti's It: Chapter 2. This is a fun photo, and I hope we see similar interactions between all of the cast members as we get closer to the sequel's release.
It's here! The exclusive San Diego Comic Con #HalloweenMovie poster by artist Bill @sienkiewiczart . Want to get one? Turn on notifications for @halloweenmovie for updates from #SDCC this weekend. pic.twitter.com/woECaErdAi

— #HalloweenEnds (@halloweenmovie) July 18, 2018
If you're a Halloween fan at this year's Comic-Con, this poster seems like a must-buy. I don't know if I'd want to feel as if The Shape was always about to stab me every time I looked at this on my wall, but you can't deny that backlighting is gorgeous.
Check out the new poster for #TheNun, in theaters September 7. pic.twitter.com/NBeJHWiZqE

— The Nun (@thenunmovie) July 18, 2018
Speaking of posters, Warner Bros. premiered this one for its Conjuring spin-off The Nun earlier today. We're guessing the movie is going to screen in its entirety at Comic-Con tonight, and if it does, we'll have a review for you soon after.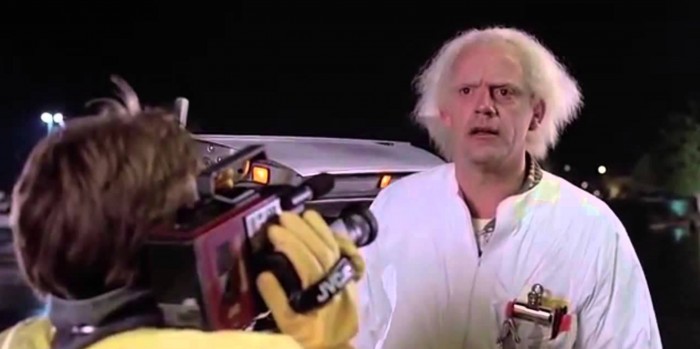 The Phoenix New Times (via CinemaBlend) cornered actor Christopher Lloyd and badgered him with a ton of Back to the Future questions, including whether or not the actor thinks a fourth film will ever happen. Lloyd said he'd be interested under the right circumstances, but repeated a familiar refrain:
"Well, I think its a matter of, first of all, it's important if Bob Zemeckis and Bob Gale are excited about doing another episode [of Back to the Future], I think, really, the most important thing is if they can come up with the right idea. I think that's the challenge is to come up with something that really is as good as the originals. I suppose it could happen. I have not heard that they're looking for that, if they've made up their minds ... hey, here's something we could do, and they believed in it then they might get going to do it."
Translation: don't hold your breath.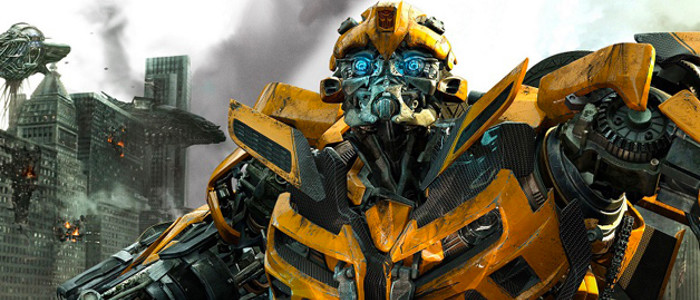 The Bumblebee solo movie is coming up soon, and CBR has a breakdown of the IDW Comics that detail what happens before the events of that film. Namely that Bumblebee once served as a British spy, trying to find a mole in the Queen's secret service and teaming up with a James Bond type in the 1960s to stop the Decepticons from wreaking havoc across the globe. Read all about it here.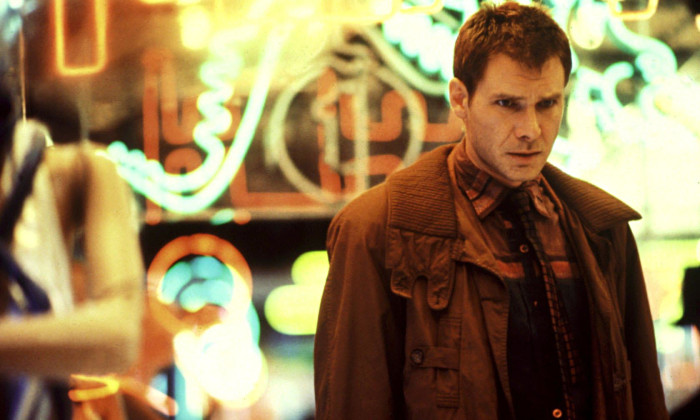 Alcon Entertainment and Titan Publishing are teaming up to "develop and publish a variety of both fiction and non-fiction print media" about Blade Runner. According to a press release:
The program will feature new, in canon comics and graphic novels that dive deeper into theBlade Runner world as well as a variety of publications focused on the visual and technical sides of the production process.
"The Blade Runner universe has barely been explored; there is so much more there," Titan said in a statement. "It's an honour to be bringing this world to life in new ways for a new audience – and to reveal tales from that universe that you've never seen before."