Art Print Round-Up: Mark Englert's 'Star Wars: The Last Jedi,' Rory Kurtz's 'Annihilation,' And More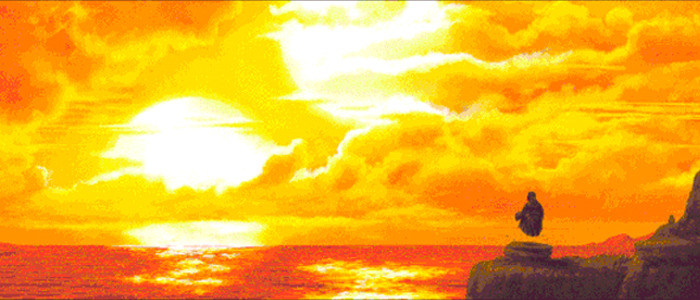 All eyes are about to turn to San Diego Comic-Con, but before the convention kicks into full gear, we wanted to bring some incredible new art prints to your attention – including one of the best pieces of Star Wars: The Last Jedi art I've seen thus far. See that below, as well as pieces celebrating Alex Garland's sci-fi stunner Annihilation and the David Bowie vehicle The Man Who Fell to Earth.


First up is this jaw-dropping piece from artist Mark Englert. It's a gorgeous print of Luke Skywalker sitting on Ahch-To and watching his final twin sunset, and the same print glows in the dark to reveal his memorable stand-off with his former trainee Kylo Ren. It's called "I Will Not Be The Last Jedi," and it's a wonderful companion to the work Englert did for Star Wars: The Last Jedi. Bottleneck Gallery is offering this 36" x 12" piece in a timed edition from right now until tomorrow, July 19, 2018, at 11:59 a.m EST. There's no limit to the number of prints you can purchase, so there's no need to worry about it selling out; just remember to buy one before noon tomorrow if you want one. It costs $65, and you can buy it right here.
Meanwhile, Moviefone has an exclusive look at some of the pieces that will available from Mondo during San Diego Comic-Con.
Here's artist Rory Kurtz's piece paying flowery homage to Annihilation: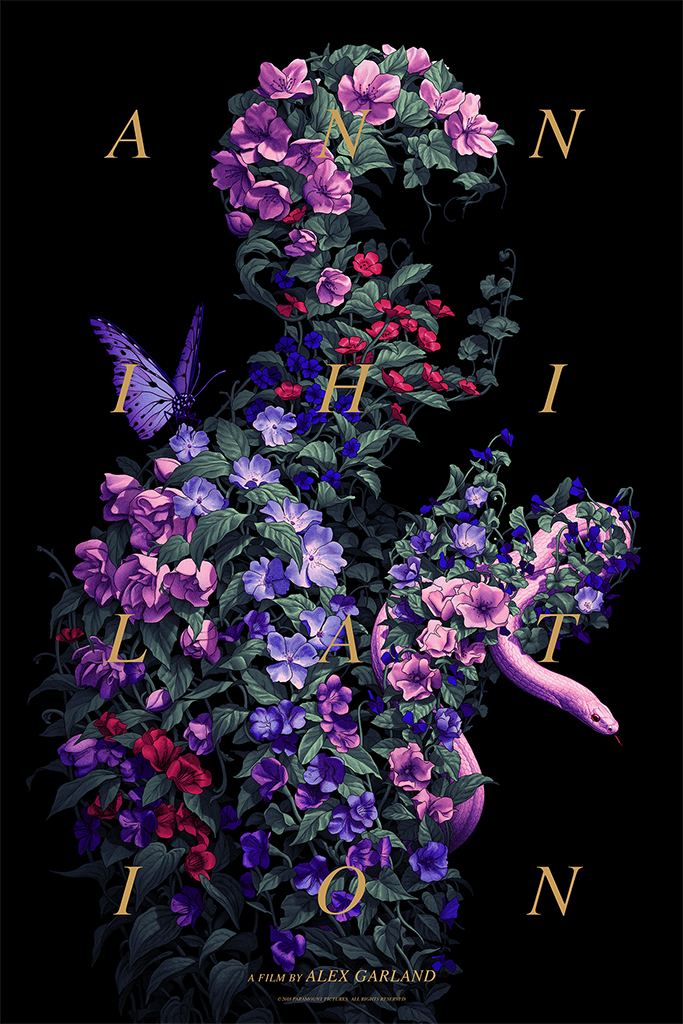 This is the Regular/Online version, a 24" x 36" screenprint that costs $75. There are only 325 of these available, so keep your eye on Mondo's website to snag one as soon as the Comic-Con exclusive variant goes on sale. You can head over to Moviefone to see what that one looks like.
And finally, take a look at Martin Ansin's beautiful 24" x 36" take on the David Bowie-starrer The Man Who Fell to Earth: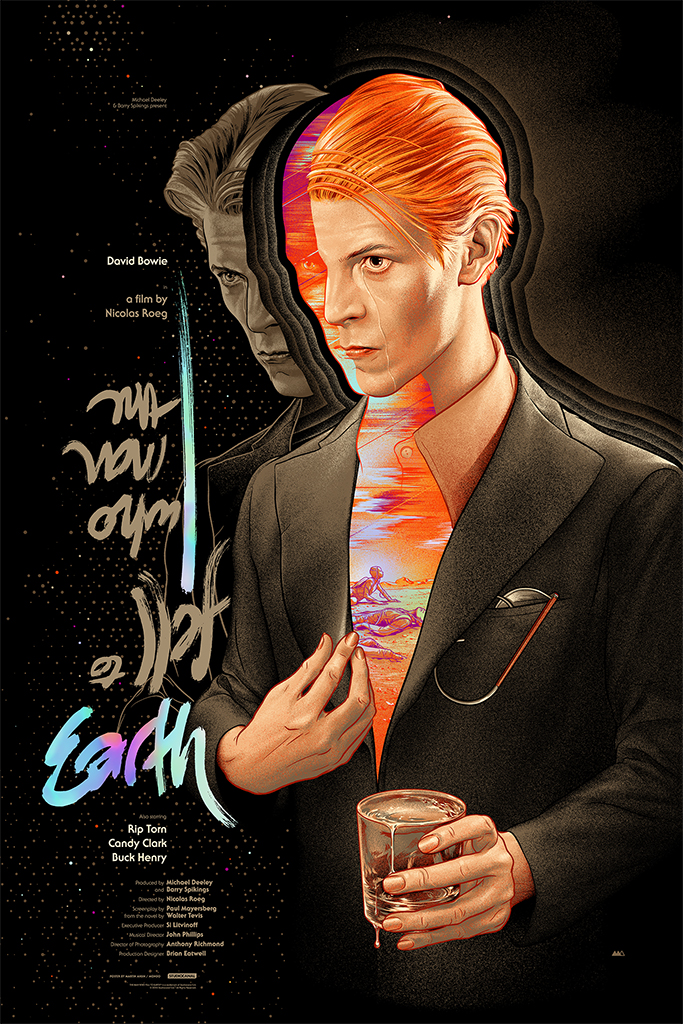 This is the SDCC exclusive, which, like all of the exclusives from Mondo, will go on sale online if there are any extra copies left after the convention ends. This is an edition of 225 and costs $90; the regular version is essentially the same thing but without the multi-colored brush strokes and some slightly less vibrant colors in the chest.
Visit Moviefone for even more, including pieces based on Die Hard, Mondo's own spin on Star Wars: The Last Jedi, and a whole new line of Mondo Mechas, which reinterprets fan-favorite characters like Spider-Man and Black Panther as giant robots.