'Boy Erased' Trailer: Joel Edgerton Sends Lucas Hedges To Gay Conversion Therapy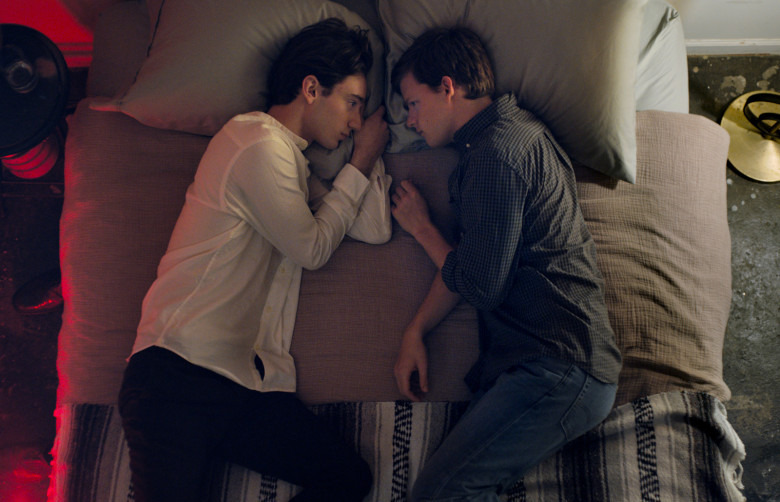 After trying his hand at the psychological horror genre with his directorial debut The Gift, Joel Edgerton pivots to dramatically different fare for his next film, Boy Erased. Based on the memoir by Garrard Conley, Boy Erased follows a gay teen (Lucas Hedges) who is outed and forced to attend gay conversion therapy — or else be shunned by his entire community.
Boy Erased Trailer
Following a whirlwind string of roles in Oscar darlings like Manchester By the Sea (for which he received a Best Supporting Actor nomination), Lady Bird, and Three Billboards Outside Ebbing, Missouri, Lucas Hedges looks like he won't be stopping his streak anytime soon. Hedges stars in Boy Erased as Garrard Conley, a son of a Baptist pastor in a small American town who is discovered to be gay by his conservative parents (Nicole Kidman and Russell Crowe) and subsequently outed. After he is pressured to attend gay conversion therapy, he clashes with the head therapist (Edgerton) working there.
Edgerton told Entertainment Weekly that he chose Boy Erased as his next project partly because of his fascination with prisons, cults, and religious extremism, but also because he was touched by Conley's real-life experiences detailed in his 2016 memoir.
"The film satisfies the dramatic and salacious stuff that interested me, but it also had an emotional resonance to it that I felt didn't just make it a dark and nihilistic story," Edgerton said. "Garrard's story is so full of redemption."
It's a sensitive subject to tackle, especially at a time when the dangerous practice of gay conversion is thriving in the U.S. It also seems to be the topic of the moment for buzzy festival circuit films, with the upcoming The Miseducation of Cameron Post adding a slightly lighter coming-of-age touch on the subject. But Boy Erased, with its Oscar-nominated cast and somber tone, seems distinctly more serious.
Here's the synopsis for Boy Erased:
Jared is the son of a small-town Baptist pastor who gets outed to his parents at age 19. He's soon faced with an ultimatum — attend a gay conversion therapy program or be permanently exiled and shunned by his family, friends and faith.
Boy Erased opens in theaters on November 2, 2018.