'Star Trek: Discovery' Season 2 First Look: Welcome To The Enterprise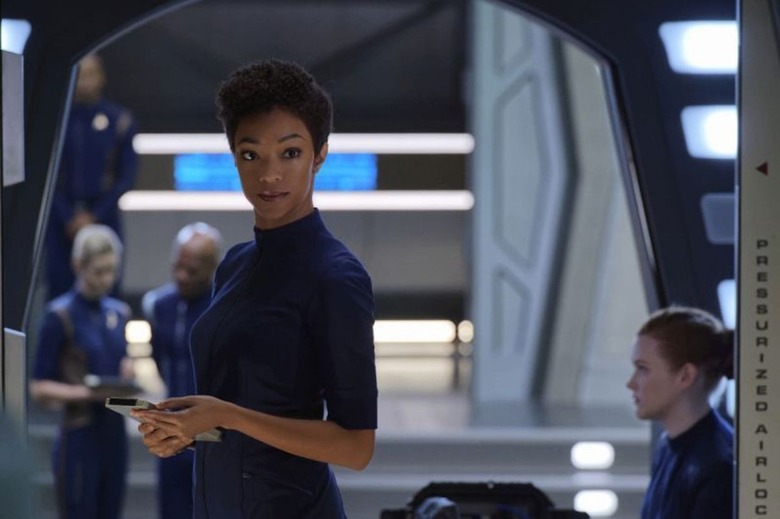 Get ready to see some familiar haunts and maybe even some familiar faces in Star Trek: Discovery season 2. The first official season 2 image has been released, and it hints at the long-awaited collision between past and present Star Trek storylines.
Star Trek Discovery Season 2 Image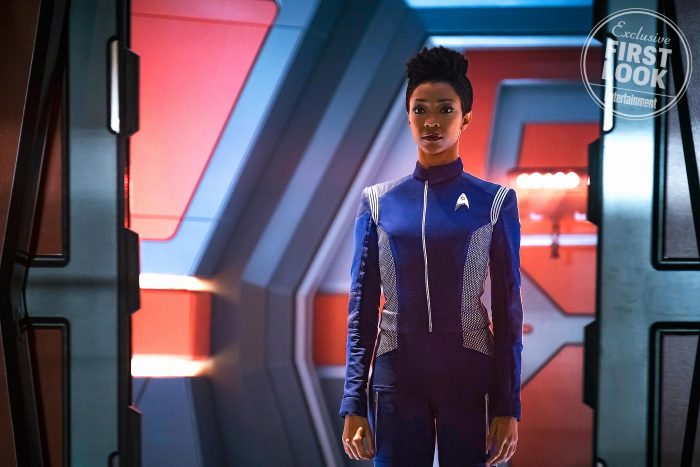 That's right, that's Michael Burnham (Sonequa Martin-Green) on board the USS Enterprise, the ship that every Trekkie fondly remembers as the prime ship of Captain Kirk, Spock, and the crew that led the original Star Trek series and the recent reboot films. Debuted by Entertainment Weekly ahead of this week's San Diego Comic-Con, the first Star Trek: Discovery season 2 image shows the Science Specialist of the USS Discovery walking onto the bridge of the USS Enterprise, according to EW's caption.
However, the expert Trekkies at Trek Movie speculate that Burnham might actually be walking into Spock's quarters, based on a production video from earlier this spring. This could be the highly anticipated debut of a young Spock that was recently teased as well.
"A lot of questions are going to be raised; some are going to be answered," Martin-Green says in the print issue of EW (via Trek Movie). "Beyond that, we're really going to be digging into family," Martin-Green says, possibly referring to the familial connections between Michael Burnham and Spock.
The print edition also offers another new image of a character named Linus, who seems to boast an all-new alien design. Though Martin-Green hints "We've seen his species before, so I'm excited to see if [fans] can pinpoint just exactly where."
So we'll likely be seeing some new and familiar faces this season, though it will still be a fair few years before the original crew of Star Trek that we know and love step aboard this iconic ship. Now we just have to figure out who they're going to cast as young Spock.
Star Trek: Discovery season 2 will likely return to CBS All Access in fall 2018.
Created by Bryan Fuller and Alex Kurtzman for CBS All Access, the story of "Star Trek: Discovery" begins roughly a decade before Captain Kirk's five-year mission — as portrayed in the original "Star Trek" from the 1960s — and a century before the events of "Star Trek: Enterprise." The series follo

ws the crew of the USS Discovery as they encounter new worlds and civilizations, delving into familiar themes and expanding upon an incident that has been talked about within the franchise's universe, but never fully explored.