Meet Two Of 'Bumblebee's Decepticons, Shatter And Dropkick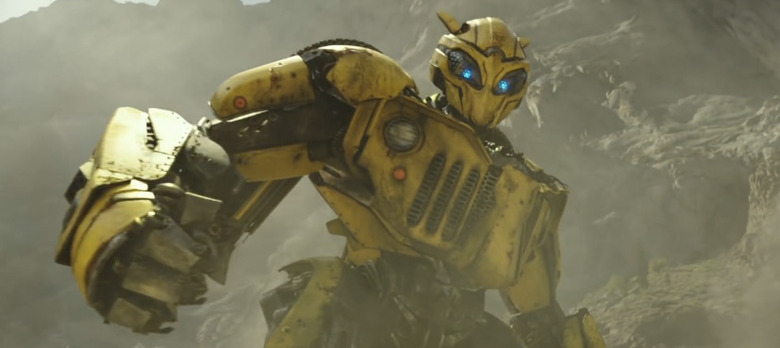 Bumblebee is being sold as a sweet coming of age story of a teen girl mechanic and a cute yellow car/alien, but make no mistake: the first Transformers spin-off has its fair share of action and conflict. Wherever there's an Autobot, you know a Decepticon isn't far behind, and now we have a new image of two of the film's three robotic baddies sprinting across an open field in all their glory.
Check out the two Bumblebee Decepticons in the photo below.
As part of Entertainment Weekly's summer movie coverage, the magazine has released a new still from Bumblebee that shows off two Decepticon villains in what I can only assume is a foot race to determine which of them has to buy the next round at the bar later that evening.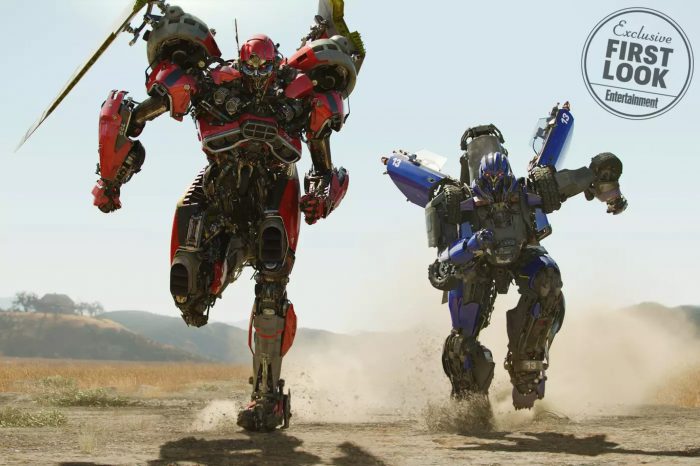 Director Travis Knight (Kubo and the Two Strings) called these "the two main villains" of the film. There's a third Decepticon in the mix, but we'll get to that one in a minute.
First up, that red racer is Shatter, and it will be voiced by Mission: Impossible – Fallout actress Angela Bassett. For those of you who care about the intricate details of the Transformers universe, that character's car model is a Plymouth Satellite. The blue one bringing up the rear is the amazingly-named Dropkick, who will be voiced by The Leftovers star Justin Theroux. His vehicle model is an AMC Javelin.
EW says that while most of the Decepticons from the 1980s animated series had the ability to fly, the Bumblebee movie is keeping things grounded...for the most part. These two villains will stay Earthbound, but that third Decepticon I mentioned earlier will be airborne. We're not sure yet about who will be voicing that third mystery character, although we've seen it pop up at the end of the trailer: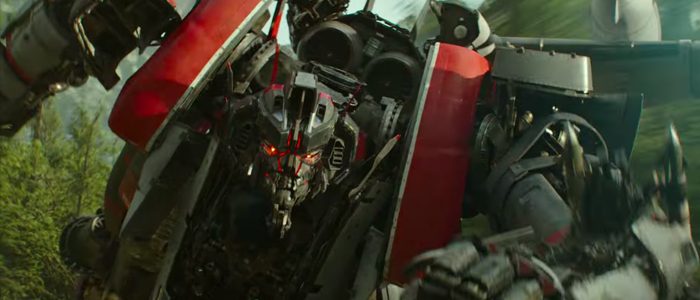 This mean-looking thing morphed from the form of a fighter jet, so maybe it's Slipstream, a character who, at least in parts of the Transformers complex lore, was a female clone of Starscream, a villain who has shown up in previous live-action Transformers movies. But don't worry – there will only be three Decepticon bad guys in this movie. Knight knows that things can get unwieldy otherwise: "This is a more personal, intimate, and character-driven story, so it felt right to keep the villain plot relatively simple and contained," he said. "If you keep things lean, you can add a lot of other stuff on top of it that makes it more enjoyable."
EW says these villains are "Decepticon trackers" who are on the hunt for Bumblebee in 1987. The big yellow hero is trying to recover when he meets up with Charlie, a teen mechanic played by Hailee Steinfeld.
Bumblebee hits theaters on December 21, 2018, and we expect to find out more about the movie at Comic-Con next week.