How Steven Spielberg Saved The 'Child's Play' Franchise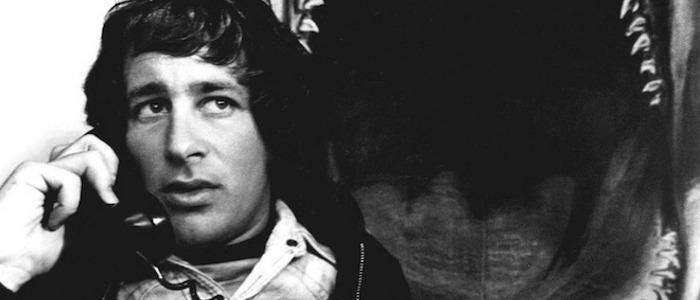 Powerful filmmaker and confirmed mensch Steven Spielberg has a long list of credits to his name. But what you might not have known is that the man had a hand in saving the Child's Play franchise from oblivion. That's right – Spielberg saved Chucky.
The Child's Play franchise has been making headlines recently. MGM announced they were going to move ahead with an ill-advised remake, while original Child's Play creators David Kirschner and Don Mancini announced they were going to keep making their own in-continuity sequels (and a TV show). All this Chucky talk has Mancini and Kirschner reminiscing on their long-lasting horror franchise, and in a recent interview with Bloody Disgusting, an interesting anecdote arose involving none other than Steven Spielberg.
After the first Child's Play was such a surprise hit, producers MGM and United Artists immediately ordered a sequel. However, not soon after that, a new company bought the studios – and they had little use for horror films. Here's how David Kirschner tells it:
"They immediately ordered a second film because it had done so well and was received so well. We were in pre-production and getting everything ready, and I'm on a plane to Cincinnati when Richard Burger (head of production for MGM and United Artists) called. 'There's a guy by the name of Christopher Skase at Quintex, they're buying the company and don't want to make horror movies,' he said. I was enraged."
This was no doubt frustrating, but it also kicked-off a surprising bidding-way, with countless studios trying to get their hands on that sweet Chucky money. Kirschner says, "Within 24 hours, everyone in town is going to bidding on this thing. The phone started ringing like crazy." And one of those callers was very attention-grabbing: Steven Spielberg.
"Steven said, 'Look, you made your first film with Universal, just give them your wish list of what you want and I would have done my job in giving them the first crack at it.' I owe my career to him and that's still the case today – I went back to them and said, 'Because of Steven, we're bringing it to you first,' and they met almost all of the demands. That's how we got into the relationship with Universal when five other studios were bidding on it."
And the rest is history. Kirschner and Mancini turned Child's Play into a seemingly never-ending franchise – one that remained steady while other slasher movies came and went. It's not entirely clear why Steven Spielberg felt the need to pick up the phone and offer up some advice on Chucky the Killer Doll, but I'm certainly glad he did. Child's Play is one of my favorite horror franchises, and I'll happily stick with whatever Kirschner and Mancini put out while MGM forges ahead with their sure-to-be-terrible remake.
Also: I think it's time for Kirschner and Mancini to return the favor and cast Spielberg in their next sequel. Chucky has already met (and killed) filmmaker John Waters in Seed of Chucky. There's no reason he can't go up against Steven Spielberg next.