Sacha Baron Cohen's "Victims" Pile Up Ahead Of 'Who Is America?' Premiere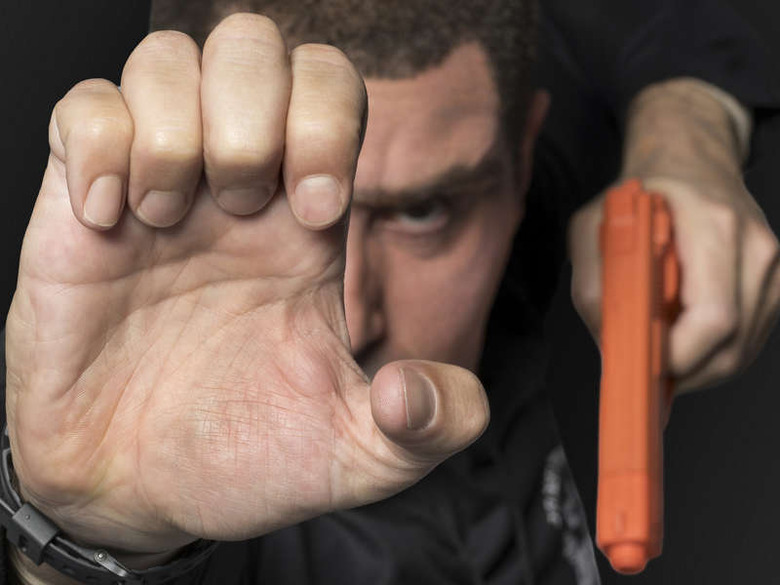 Nothing says a new Sacha Baron Cohen show like a slew of outraged conservative figures crying "victim" after being duped by the comedian/actor. And the number of Sacha Baron Cohen victims is starting to balloon as we get closer to the premiere of his Showtime comedy interview series Who is America? 
But of course, it's not Baron Cohen who is doing the duping. It's a person named Dr. Billy Wayne Ruddick, Jr., a "United Parcel veteran" who has nothing to do with Baron Cohen whatsoever. Though their bone structures look oddly similar.
After we all thought that President Trump would be the first to lay into Baron Cohen with one of his typical Tweet tirades (especially after Baron Cohen teased his Showtime series with a Trump parody video), it was Sarah Palin who first expressed outrage over Baron Cohen's latest prank project. In a lengthy Facebook post, the former vice presidential candidate called the comedian "evil" and "truly sick" for portraying a disabled veteran and generally making her look like an idiot. Not only that, he made her miss her plane!
While Baron Cohen has remained remarkably silent on the swell of people denouncing him for his pranks, there's one man who won't stay silent. And his name is Dr. Billy Wayne Ruddick, Jr. Because you see, it wasn't Baron Cohen who interviewed Palin, but this United Parcel veteran who "only fought for my country once – when I shot a Mexican who came onto my property." And he's demanding an apology from Palin.
Here's the truth @SarahPalinUSA 🇺🇸 #MAGA #buildthewall #boycottsashacohen pic.twitter.com/iFZWrFTxWL

— Billy Wayne Ruddick Jr., PhD (@BillyWRuddick) July 12, 2018
"You used to hunt the most dangerous animals in this country, like wolves and people on welfare," Ruddick Jr., PhD says in his statement. "So why hunt a fine citizen journalist like myself? I DEMAND AN APOLOGY."
Yes, this is the debut of Baron Cohen's new character for Who is America?, a United Parcel vet with bone spurs in his testicles and a Twitter account all to himself. Showtime's website offers a first glimpse at the character holding an orange gun and hiding his face behind his hand, but expect to see much more of him in the days leading up to the Who is America? premiere.
And of course, be prepared for more Ruddick Jr. "victims" to come out of the woodwork, including the polarizing Alabama Judge Roy Moore, who in a statement released on Twitter, threatened to sue the network "if Showtime airs a defamatory attack on my character." He added, "As for Mr. Cohen, whose art is trickery, deception and dishonesty, Alabama does not respect cowards who exhibit such traits!"
Moore, a Republican who lost a U.S. Senate election in December after allegations surfaced that he initiated a sexual encounter with a 14-year-old girl, was duped by Baron Cohen after he accepted an expenses-paid trip to Washington in February, presumably to receive an award for supporting Israel. He received no such award — although we the audience will be awarded in entertainment value.
Who is America? premieres on Showtime on July 15, 2018.