Netflix Announces 'The Dragon Prince' Animated Series From The Writer Of 'Avatar: The Last Airbender'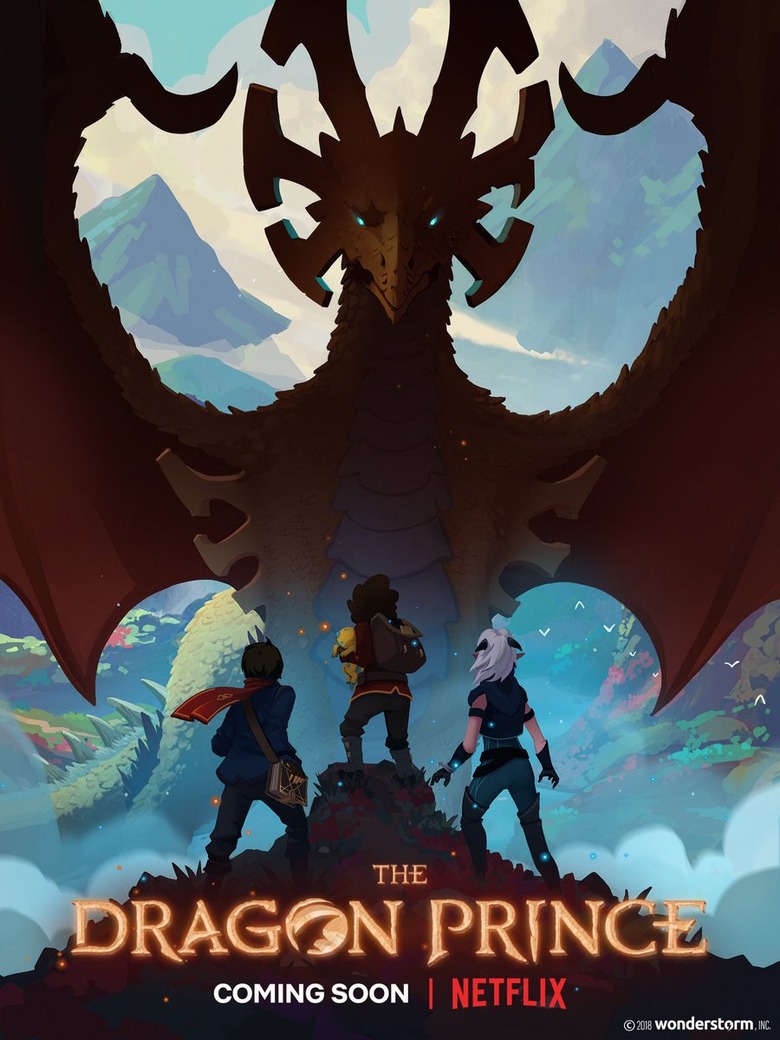 Avatar: The Last Airbender was one of the greatest animated series of all time, if not the greatest. So it's always an exciting prospect when one of the talented writers behind that beloved Nickelodeon show is working on something new. Because you know it will be something fantastic.
Which makes a team-up between Netflix and Avatar: The Last Airbender head writer Aaron Ehasz sound doubly fantastic. The streaming service has announced that it will release an all-new animated series called The Dragon Prince, a fantasy series co-created by Ehasz and Uncharted game director Justin Richmond.
The Dragon Prince is a fantasy show that Netflix describes as "a new animated series about two human princes who forge an unlikely bond with the elfin assassin sent to kill them, embarking on an epic quest to bring peace to their warring lands."
The streaming service released a poster for the series on Twitter, giving us a first look at the stark graphics of the series and its fantastical setting. See the poster below.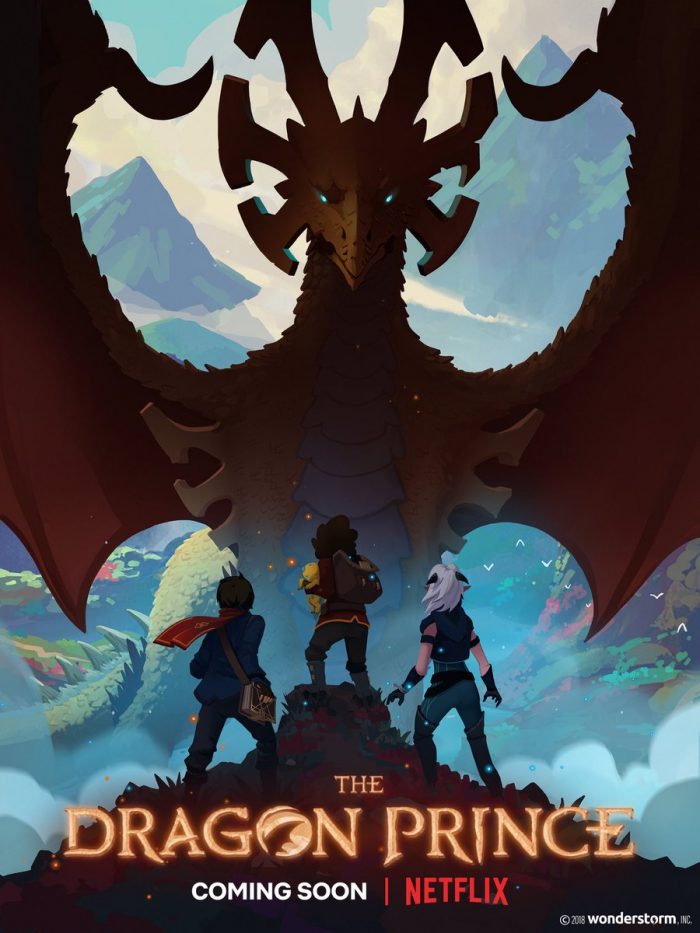 Netflix has proven to be a great purveyor of quality animated series, expanding its catalogues into anime and original works from lauded directors like Guillermo del Toro, and supporting lesser-known animators. This isn't the first time the streaming service has partnered with former writers from Avatar: The Last Airbender — the streaming giant's acclaimed Voltron: Legendary Defender is run by former The Last Airbender and Legend of Korra artists Joaquim Dos Santos and Lauren Montgomery.
Voltron is one of the great underrated series currently airing on Netflix, and I have no doubt that The Dragon Prince will be just as superb. Will it reach the dazzling heights of Avatar: The Last Airbender? Maybe — though very few shows have ever gotten close to it. But the show's fantasy bent and its distinct trio of main character (at least, based on their backs) bodes well — one of Ehasz's greatest triumphs with Avatar was centering the dense, mythic premise upon warm, realistic characters whose chemistry helped drive the series.
But this news boils down to: It's a fantasy series from the writer of Avatar: The Last Airbender! Why wouldn't you be excited?
Ehasz, Richmond ,and executive producer Giancarlo Volpe (Avatar: The Last Airbender) will offer a sneak peek at The Dragon Prince at San Diego Comic-Con on July 21, 2018. No official release date has been set yet.