The Russo Brothers' 'Quantum And Woody' TV Series Is In Development At TBS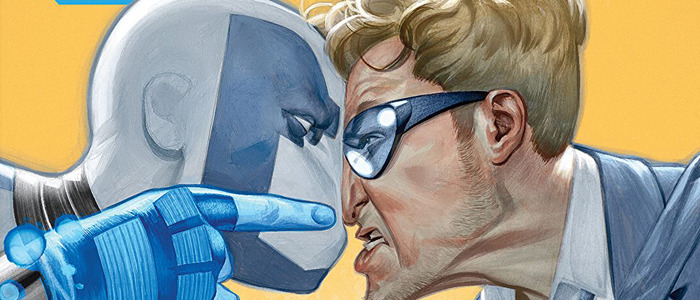 In the early 2000s, who could have foreseen the fact that Anthony and Joe Russo would one day become the directors of some of the biggest films of all time? The Avengers: Infinity War filmmakers are expanding their producing efforts for television, and one of their new projects is a Quantum and Woody TV series, an adaptation of the Valiant comic of the same name. After a quiet development process, the project has found a home at TBS. Read more about it below.
According to Deadline, the Quantum and Woody comic drew inspiration from the characters played by Woody Harrelson and Wesley Snipes in White Men Can't Jump, the basketball-centric comedy from the early 1990s that featured the duo as a pair of fast-talking hustlers. Valiant began publishing a reimagined take on the characters in 2013, and you can read the comic's official description below:
Once upon a time, Eric and Woody Henderson were inseparable. Adopted brothers. Best friends. Brilliant minds. Years later, they are estranged siblings, petty rivals, and washed-up failures. But when their father's murder leads them into the throes of a life-altering scientific accident, Eric and Woody will find themselves with a whole new purpose – and a perfectly legitimate reason to wear costumes and fight crime. Go big or go home, folks! Quantum and Woody are coming!
(And, yes, there will be a goat too. Eventually.)
In the comic, the characters must make physical contact every 24 hours because they were in the same lab accident – if they don't, they die. The show is now in early development at TBS. We last wrote about this project almost a year ago, when actor/comedian Joel McHale was in talks to play one of the leading roles. It's unclear if that casting has since fallen through, but if stands, it'll reunite McHale with the Russos, who directed McHale several times for NBC's Community. The brothers are currently attached to executive produce, but I wouldn't be surprised to see them direct an episode or two if the show is picked up to series. Ant-Man and The Wasp's Andrew Barrer and Gabriel Ferrari are writing the pilot episode.
While comic book companies like Marvel and DC continue to dominate the film and TV landscape, Valiant Entertainment has been slow out of the gate. But they're trying to get several projects off the ground, including adaptations of Bloodshot, Faith, Harbinger, Eternal Warrior, and Shadowman.