TNT Finds New 'Snowpiercer' Director In 'Doctor Who's James Hawes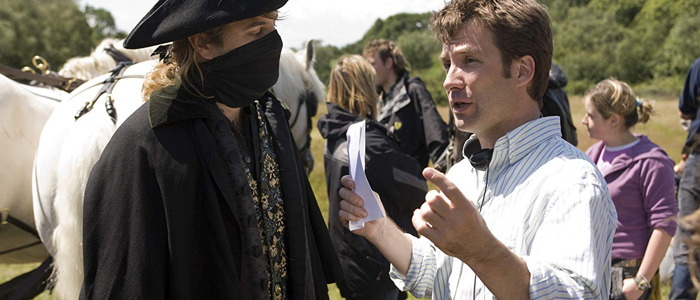 TNT's adaptation of Snowpiercer is barreling toward the small screen, and now it's found a new director to keep it on the rails.
Just a few days after original director Scott Derrickson turned down his option to direct extensive reshoots for the show's pilot episode, the network has hired a new Snowpiercer director: James Hawes, a British filmmaker known for directing episodes of Doctor Who, Penny Dreadful, and more.
Variety reports that James Hawes has boarded the Snowpiercer train as a co-executive producer and director, and he'll oversee the upcoming reshoots for the pilot. In late June, Doctor Strange director Scott Derrickson left the series because he didn't agree with the vision of showrunner Graeme Manson (Orphan Black), who replaced the series' first showrunner Josh Friedman after the network "insisted he be removed" because they didn't think Freidman would be compliant with their requests. From the way Derrickson and other Hollywood writers who saw his cut of the pilot talked about it, TNT apparently had something special on their hands:
The 72-page Snowpiercer TV pilot script by @Josh_Friedman is the best I've ever read. The feature-length pilot I made from that script may be my best work.

The new show runner has a radically different vision for the show. I am forgoing my option to direct the extreme reshoots.

— N O S ⋊ Ɔ I ᴚ ᴚ Ǝ ᗡ ⊥ ⊥ O Ɔ S (@scottderrickson) June 29, 2018
It seems like Hawes is stepping into a environment fraught with a lot of drama, so the best that Snowpiercer fans can probably hope for at this point is that he has a clear vision for how to bring this world to life and that his vision aligns perfectly with Manson's. Hawes is a TV vet, having directed the Black Mirror episode "Hated in the Nation," two episodes of TNT's The Alienist, and a ton of British TV shows. It's tempting to unquestioningly side with the original artists and think that Hawes' take, whatever it may ultimately be, won't come close to the purity of the original vision, but the truth is, we'll probably never be able to compare the two in a tangible way. One version is lost forever, so we're only going to be able to fairly judge what emerges from the development process.
Snowpiercer is TNT's adaptation of a French comic, which was turned into a movie in 2014 by Korean filmmaker Bong Joon-ho. It tells the futuristic story of the human survivors of a new Ice Age, in which all remaining survivors are trapped on a perpetual motion train that blasts across Earth's frozen surfaces. The whole story takes place on the train, where occupants are divided up into living quarters based on their economic class. The poorest group, who live in the back of the train in filthy conditions, ultimately gets sick of the status quo and sparks a revolution against the rich, who occupy far more extravagant living quarters near the front of the vehicle. It's not a subtle story by any means, but it works.Jennifer Connelly (A Beautiful Mind, Requiem for a Dream) and Daveed Diggs (Hamilton, Blindspotting) are leading the show's ensemble cast, and they're joined by Mickey Sumner, Susan Park, Benjamin Haigh, Sasha Frolova, Katie McGuinness, Alison Wright, Annalise Basso, Sam Otto, Roberto Urbina, Sheila Vand, and Lena Hall. The series is expected to premiere sometime in 2018.