'Castle Rock' Trailer: The Stephen King Multiverse Arrives On Hulu This Month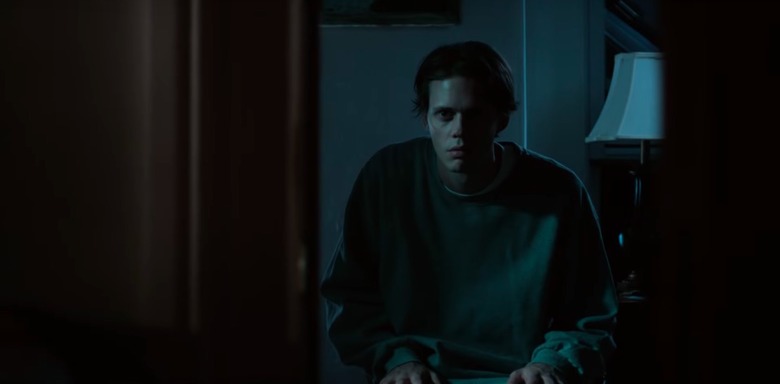 Get ready to run through some Stephen King easter eggs, constant readers. The latest Castle Rock trailer is chock full of references to the acclaimed author's most famous (and more obscure) stories, which makes sense for a Hulu horror series set in the Stephen King multiverse. It will be fun to tick off every reference to It, Cujo, or The Shawshank Redemption — or at least take a shot every time you see one. So get ready to get drunk on the latest Castle Rock trailer
Castle Rock Trailer
From the dark corners of Stephen King's mind comes Castle Rock, a psychological horror series set in the town of Castle Rock — a mysterious town featured in several of King's novels and short stories. But this ensemble series is more than just a check list of references to the author's most beloved literary works: in true Stephen King fashion, there's a mystery to be solved.
After a Bill Skarsgard's cryptic "Kid" mysteriously appears at Shawshank prison (Take two shots! And maybe one more for Skarsgard somehow out-creeping his performance in It!), death row attorney Henry Deaver (André Holland) is called back to his hometown of Castle Rock to talk to the unidentified prisoner. "Has it begun?" the Kid sinisterly asks Deaver, setting off a chain of supernatural events that will likely only lead to more questions in this  J.J. Abrams-produced show.
There are nods to It, Cujo, and many more King titles as the trailer runs on, all appropriately set to the eerie tunes of Ricky Nelson's "Lonesome Town." Sissy Spacek, Scott Glenn, Terry O'Quinn, Jane Levy, and Melanie Lynskey also star in Castle Rock.
Here is the official synopsis for Castle Rock:
A psychological-horror series set in the Stephen King multiverse, Castle Rock combines the mythological scale and intimate character storytelling of King's best-loved works, weaving an epic saga of darkness and light, played out on a few square miles of Maine woodland. The fictional Maine town of Castle Rock has figured prominently in King's literary career: Cujo, The Dark Half, IT and Needful Things, as well as novella The Body and numerous short stories such as Rita Hayworth and The Shawshank Redemption are either set there or contain references to Castle Rock. Castle Rock is an original suspense/thriller — a first-of-its-kind reimagining that explores the themes and worlds uniting the entire King canon, while brushing up against some of his most iconic and beloved stories.
Castle Rock premieres on Hulu on July 25, 2018.