Fox Shareholder Sues To Stop Disney's Fox Acquisition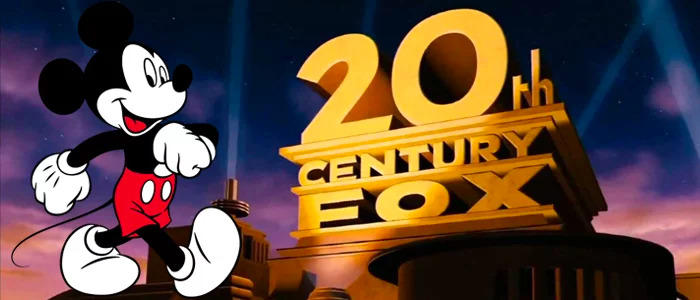 Another wrench has been thrown in the ongoing saga of the Disney Fox deal. A month after 21st Century Fox had accepted the House of Mouse's $71.3 billion bid to acquire its film studio and TV assets, an impending lawsuit from a Fox shareholder could bring proceedings to another halt.
A Fox shareholder has filed a lawsuit over Disney's pending acquisition of most of 21st Century Fox's assets, alleging that shareholders have been given misleading or incomplete information before their vote on July 27, according to The Hollywood Reporter.
Robert Weiss filed the complaint (which you can read here) in Delaware federal court on Friday. The complaint alleges that Fox's prospectus filed to the Securities and Exchange Commission after the company accepted Disney's offer was incomplete.
Fox's prospectus "omits or misrepresents" certain information, the lawsuit claims, particularly the role played by Goldman Sachs and Centerview Partners, who advised Fox on the merger. The complaint also points to the inadequate disclosure of Goldman's potential conflicts of interest and the financial projections for Fox's 30% stake in Hulu. Weiss' complaint argues:
"Stockholders need such information in order to make a fully informed voting or appraisal decision. Stockholders will be forced to make a voting or appraisal decision on the proposed transaction without full disclosure of all material information concerning the proposed transaction being provided to them."
The complaint argues that full disclosure of this information is tantamount to the stockholders' July 27 vote, adding, "In short, unless remedied, 21CF's public stockholders will be forced to make a voting or appraisal decision on the Proposed Transaction without full disclosure of all material information concerning the Proposed Transaction being provided to them."
In a comment to Deadline, Fox called the lawsuit "frivolous."
Last month, Disney outbid Comcast's previous offer of $65 billion for Fox's assets, including its film and TV studio as well as FX Networks. This seemed like it would put an end to the long-running bidding war between Disney and Comcast, which has faced all manner of legal and government obstacles since Disney first made its bid for the studio last year. The billion-dollar bidding war rocketed up from the initial $50 billion, galvanized by AT&T's historic legal victory in its acquisition of Time Warner. Now we'll have to wait and see if this yet another speed bump that Disney will overcome in its deal with Fox, or if it will truly bring a halt to the long-running saga.