Steve Ditko, Co-Creator Of Marvel's Spider-Man And Doctor Strange, Has Died At 90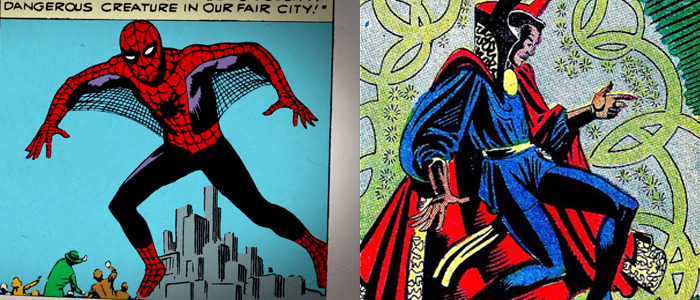 The comics world has lost a titan of the industry. Steve Ditko, the artist responsible for co-creating iconic Marvel Comics characters like Spider-Man and Doctor Strange alongside Stan Lee, has died. He was 90 years old.
The Hollywood Reporter spoke with the New York Police Department and got confirmation that Ditko was found dead in his apartment on June 29, though authorities believe he actually died two days before that. No cause of death was listed (though, again, he was 90), and he left behind no known survivors.
Ditko began training under Batman artist Jerry Robinson and became famous for his work at Marvel Comics, where he helped create characters like Doctor Octopus, Green Goblin, Sandman, and The Lizard – all of whom have appeared in movies over the years. But despite the resurgence in popularity of those characters over the past couple of decades, Ditko didn't participate in any press for any of the Marvel Studios films. He was famously reclusive, rarely speaking publicly since the 1970s even though he continued to work in the comics industry for decades after that.
When Marvel's editor in chief Stan Lee didn't like artist Jack Kirby's take on Spider-Man in 1961, he appointed Ditko to take over as the artist. "One of the first things I did was to work up a costume," Ditko once said in an interview. "A vital, visual part of the character. I had to know how he looked...before I did any breakdowns. For example: A clinging power so he wouldn't have hard shoes or boots, a hidden wrist-shooter versus a web gun and holster, etc...I wasn't sure Stan would like the idea of covering the character's face but I did it because it hid an obviously boyish face. It would also add mystery to the character...."
THR says that Ditko began receiving plot credit in addition to his artist credit beginning with issue number 25 of The Amazing Spider-Man, and his run on the comic ended with issue No. 38. He co-created Doctor Strange in 1963, and stayed on until 1966. But that's when he finally had enough of his collaboration with Lee:
After that, Ditko left Marvel Comics over a fight with Lee, the causes of which have always remained murky. The pair had not been on speaking terms for several years. Ditko never explained his side and Lee claimed not to really know what motivated Ditko's exit. The best explanation suggests Ditko was frustrated at Lee's oversight and his failure to properly share credit for Ditko's contributions to Spider-Man and Doctor Strange. The charismatic Lee was always the face of Marvel Comics but Ditko (and Jack Kirby) thought Lee was more interested in self-promotion than selling the company and in the process implied that he deserved the lion's share of the credit for creating the characters in the Marvel Universe.
By drawing Doctor Strange's psychedelic world and Spider-Man's streamlined design, he effectively changed the way superheroes were depicted forever by showing off how they could be anything and everything. The guy was a true legend in his field.
After that initial stint at Marvel, Ditko moved to DC Comics (where he co-created characters like The Question and Captain Atom), Charlton Comics, and a handful of other smaller labels, before eventually returning to freelance for Marvel once again. In 1992, Ditko co-created Squirrel Girl, who has since become a beloved fan favorite character.
Steve Ditko was one of the most amazing creators in the history of comics, and showed us there is a hero in all of us. Our hearts go out to his loved ones, and everyone who knew him. pic.twitter.com/ukvuA7odF5

— DC (@DCOfficial) July 7, 2018
Early Spider-Man readthroughs are burned into me because of images like these – Ditko conveyed futility and defeat with great weight. pic.twitter.com/SO8C3lsi0k

— Russ Fischer (@russfischer) July 6, 2018
Ditko drew worlds that made me fall in love with Stephen Strange. And Stephen Strange changed my life.

Rest well, Mr. Ditko. I will dream of your art for the rest of my days.

— C. Robert Cargill (@Massawyrm) July 7, 2018
Steve Ditko was true to his own ideals. He saw things his own way, and he gave us ways of seeing that were unique. Often copied. Never equalled. I know I'm a different person because he was in the world. pic.twitter.com/2GFSA86Btj

— Neil Gaiman (@neilhimself) July 7, 2018
He co-created the world's most popular superhero, and the world's weirdest. They met on the big screen for the first time this year. Thank you for Queens. Thank you for the Dark Dimension. Thank you for every reality in between. Rest in power, Steve Ditko. pic.twitter.com/1AAxv0g87G

— Sean Gerber (@MrSeanGerber) July 7, 2018