Netflix Orders Show About Crime-Fighting Sigmund Freud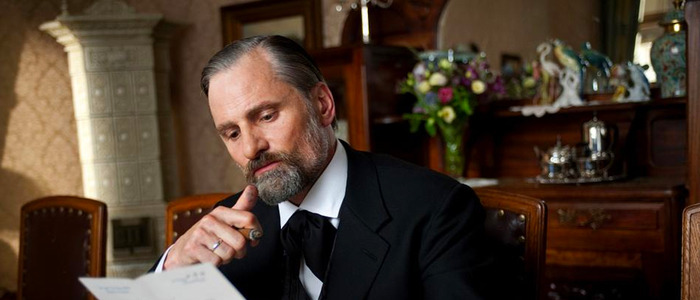 Who needs Sherlock Holmes when you can have Sigmund Freud? Netflix just gave the go-ahead to Freud, a German-language series in which a young (presumably sexy) Sigmund Freud teams-up with a psychic to solve mysteries.
In the tradition of vampire-hunting Abe Lincoln in Abraham Lincoln: Vampire Hunter, and crime-solving Edgar Allan Poe in The Raven, here comes Freud, yet another work of fiction that drops a historical figure in the center of adventure. Variety reports Netflix has ordered the German-language series Freud, in which the young father of psychoanalysis "teams with a medium and a police inspector to track a serial killer in 19th century Vienna."
The Austrian-German production will first be broadcasted on Austria's ORF, and Netflix will make the series available in U.S., U.K., Germany and other international markets. Marvin Kren will direct, with Kren, Stefan Brunner and Benjamin Hessler writing the series. Freud's two partners on the show are described as "medium Fleur Salomé" and "surly war veteran and police inspector, Kiss." A surly war veteran named Kiss? Now we're talking.
There's potential for some sort of pulpy fun here. As long as the series doesn't take itself too seriously, Freud could turn out well. The idea of Sigmund Freud teaming up with a psychic (and also a cop) to catch a serial killer is goofy as hell, and Freud should lean into the goofiness rather than run away from it. Or the series could go in the complete opposite direction and take its crime-solving Freud premise very, very seriously.
Freud has been portrayed in films and TV shows before. The most recent example was 2011's David Cronenberg film A Dangerous Method, in which a cigar-chomping Viggo Mortensen played Freud opposite Michael Fassbender's Carl Jung. It was a fairly engaging film, although it seems like not many people talk about it anymore.
Of course, the Freud in A Dangerous Method was much older than the Freud who will appear on Freud. The show has yet to start casting yet, but I can only imagine the showrunners are going to find the hottest Sigmund Freud they can find. A young Freud who fucks, so to speak. Maybe he'll even have six pack abs. Anything goes in the wonderful world of television!
Freud won't be Netflix's first German-language show. Last year, the streaming service launched the German-language supernatural thriller Dark – a series that was successful enough for Netflix to order a second season. Production on the eight-episode series Freud is set to begin this fall. I'm guessing that means we'll be seeing crime-solving Freud on Netflix sometime in 2019.