'Thor: The Dark World' Director To Helm 'Sopranos' Prequel Movie 'The Many Saints Of Newark'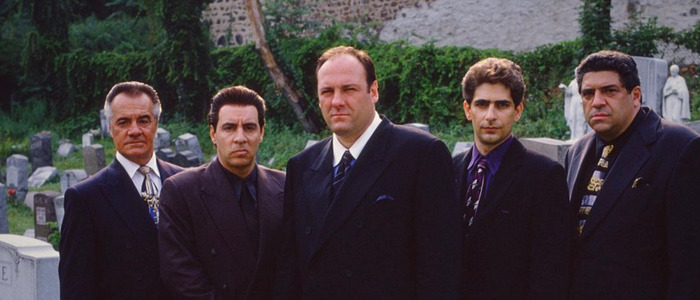 That Sopranos prequel movie is really happening, and now it has a director. Alan Taylor, the filmmaker behind Thor: The Dark World, is set to helm The Many Saints Of Newark, a film set in the 1960s featuring several characters from the iconic HBO series The Sopranos.
The Wrap reports Alan Taylor just landed the Sopranos prequel movie gig. Taylor's film credits including Terminator Genisys and Thor: The Dark World. That may make him sound like an unlikely candidate to helm a Sopranos film, but Taylor actually has a history with the show. He directed several original Sopranos episodes for four of the show's six seasons. Taylor also won a 2007 Emmy Award for Outstanding Directing for The Sopranos episode "Kennedy and Heidi."
As The Wrap confirms, The Many Saints of Newark takes place "in the 1960s, when riots swept through Newark, New Jersey and conflicts between African-American and Italian residents were at their worst." Characters from The Sopranos are expected to appear in the film, though it's not clear which ones yet. Will we see a young Tony Soprano? Or younger versions of his parents, or his Uncle Junior? Perhaps!
The Many Saints of Newark has a script from Sopranos creator David Chase, co-written by Sopranos writer Lawrence Konner. In case you are from the planet Mars and just crash-landed on earth, The Sopranos was one of the best show in the history of the medium of television. The series aired from January 10, 1999 – June 10, 2007 on HBO, and helped launch the glorious age we now know as "Peak TV." If there hadn't been a Sopranos, there wouldn't be a Breaking Bad or a Mad Men or any other modern show that focuses on flawed anti-heroes.
The series told the story of Tony Soprano (played by the late, great James Gandolfini), the unofficial underboss of a New Jersey crime family. Tony's severe mental problems lead him to seek out psychiatric help. At first, the show seemed like it was going to be the amusing story of a mobster in therapy. But as The Sopranos progressed, it blossomed into something more brilliant, and more ground-breaking. It's not hyperbole to say the show changed the face of television.
The question now is: do we need a prequel movie? While I'm sure some fans are itching to revisit the world of The Sopranos, something about this project seems very off me. Perhaps it's because James Gandolfini is no longer with us, and making any sort of Sopranos-related material without him seems wrong. But I'm willing to be proven wrong.