'It Comes At Night' Director Reunites With A24 For Musical 'Waves', Starring Lucas Hedges And Sterling K. Brown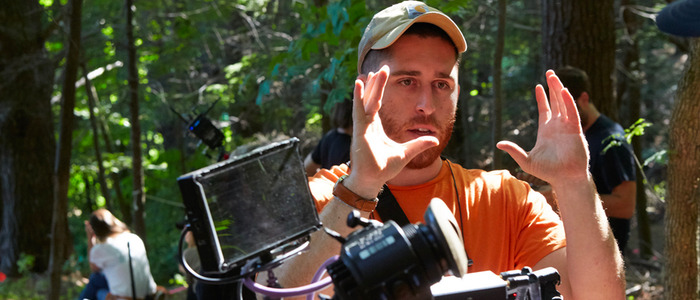 Trey Edward Shults has already made two memorable films with indie powerhouse A24: the family drama Krisha and the apocalyptic horror film It Comes at Night. Now Shults is re-teaming with A24 to tackle a new genre: the musical. Shutls' Waves will star Lucas Hedges and Sterling K. Brown, and feature a score from Trent Reznor and Atticus Ross.
Per Variety, Waves is "a dramatic musical with a fresh spin, the pic is an energetic, affecting anthem of contemporary teenage life. The movie follows two young couples as they navigate the emotional minefield of growing up and falling in love." The film will be set almost entirely to music, "mixing some iconic contemporary songs alongside an original score by Academy Award winners Trent Reznor and Atticus Ross." There are no specific details on Hedges and Brown's characters yet. Deadline reports that Kelvin Harrison, who gave a wonderful performance in Shults' It Comes at Night, has joined the cast as well.
That sounds pretty amazing overall. I know some people didn't care for It Comes at Night, but I found the film excellent. Even better was Shults' feature debut, the drama Krisha. It Comes at Night and Krisha are two very different films, but both make great use of anxiety and dread. Which makes me wonder – will Waves be the same? Is this going to be an anxiety-inducing musical? The fact that the fantastic Reznor and Ross, who often produce dark, moody music, are in charge of the score certainly seems to suggest so.
Of course, it could also be the complete opposite. Maybe Shults is flipping the script and making a super-cheerful film, and Reznor and Ross are going to deliver a peppy, bouncy, upbeat score! Probably not, though. In the past, Shults dropped an extremely vague hint about what his next movie would be like. During promotion for It Comes at Night, the filmmaker said he wanted to make a "Kanye West biopic", and while that's not what Waves is, Shults did say he thought Kanye West would "like" the next movie he was going to make:
"I have a dream of doing a Kanye West biopic...My dream is he will somehow see and like my movies and let me pick his brain apart — to make the ultimate one-of-a-kind biopic we haven't yet seen [that will] explore this man. I think it'd be amazing. There's so much to explore. I just want to chill out with Kanye and make something great. I think he'll like this next movie that I'm writing."
West actually has a song called "Waves" on his album The Life Of Pablo, so perhaps there is indeed some sort of Kanye connection here. Shults hopes to start shooting Waves next month in Florida.