Jordan Peele's "Twisted-Ass Science Fiction" Anthology 'Weird City' Coming To YouTube Premium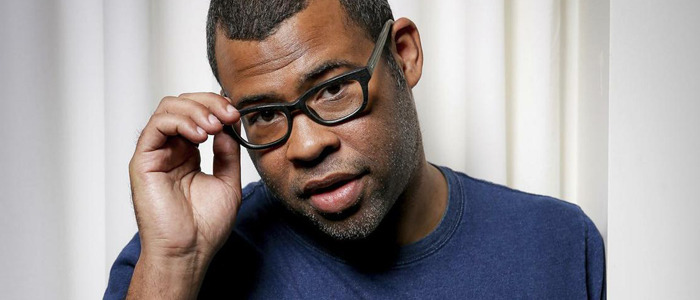 Jordan Peele shocked the world with his directorial debut Get Out early last year, and he's been remarkably busy ever since. His list of active projects has grown to an impressive length, and now he's adding yet another one to the top of the pile: a show called Weird City, which he calls a "twisted-ass science fiction" anthology series. The show is coming to YouTube Premium next year, and you can read more about it below.The Hollywood Reporter says that Peele is teaming up with his former Key & Peele collaborator Charlie Sanders for Weird City, which "is set in the not-too-distant future metropolis of Weird. Each episode will explore issues that pertain to present-day life in Weird — stories that can only be told through the prism of sci-fi and comedy."
In 2015, it looked like this show was going to move forward at Hulu, but it fell apart there. And despite the fact that Peele just signed a first-look deal with Amazon Studios earlier this month, Weird City ended up being acquired by YouTube Premium for six episodes with a straight to series order. Here's what Peele had to say:
"Writer/creator Charlie Sanders and I collaborated on some Key & Peele sketches that took on everything from the 'Black Republicans' to 'Continental Breakfasts' to 'Family Matters.' Now, with YouTube we present a series of comedy driven twisted-ass science fiction stories that take place in a world close to ours but just a little bit off."
Sanders is a hilarious comedian, writer, and performer in his own right. (I've seen him at the Upright Citizens Brigade theater multiple times.) To get a taste of how Peele and Sanders work together, here are all of those sketches Peele mentioned in that statement:
Jose Molina (The Tick) will serve as Weird City's showrunner, and Adam Bernstein is set to direct the first two episodes. Bernstein has been directing TV since the 1990s, helming shows like 30 Rock, Breaking Bad, Scrubs, Orange is the New Black, and Fargo. Weird City will join YouTube Premium's (formerly known as YouTube Red) growing roster of genre projects, which currently includes Doug Liman's Impulse and a Robert Downey Jr.-hosted show about artificial intelligence.
Meanwhile, Peele has Black Klansman, Us, and maybe Get Out 2 coming on the feature film front. His additional TV projects include Lovecraft Country with J.J. Abrams, a Nazi-hunting drama called The Hunt, and a reboot of The Twilight Zone.
Weird City will debut on YouTube Premium sometime in 2019.