'Doctor Strange' Sequel Confirmed By Kevin Feige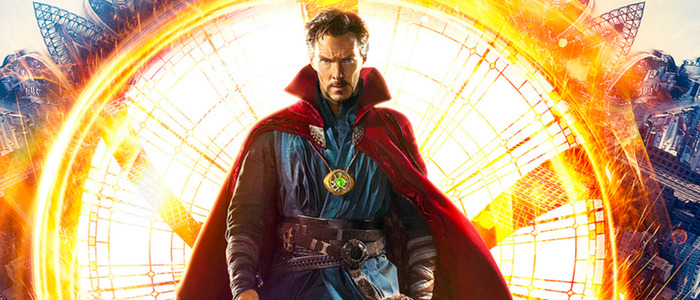 You probably could've guessed this was coming, but now it's official: a Doctor Strange sequel will weave its magic in the not-too-distant future. Marvel President Kevin Feige confirmed the eventual Doctor Strange 2 in a recent interview.
So far, Doctor Strange is only one of two Marvel properties to not have a sequel (the other being The Incredible Hulk). Even Ant-Man has a sequel already, hitting theaters in July. If you're craving more Strange adventures, take heart: Doctor Strange 2 will get here sooner or later. In an interview with CinemaBlend, Marvel Studios President Kevin Feige confirmed that Marvel is bound to get more Strange:
"Doctor Strange, you know, whenever we do another Strange one, which we will do, it will be a number of years from the first Strange, and yet he's a very big part of [Avengers:] Infinity War. So it is just a good problem to have when you have too many beloved characters that people want to see more of, whilst keeping to our core belief that we need to keep exploring nuance and keep doing different types of things."
Of course, this revelation once again confirms that the "deaths" (or whatever you want to call them) in Avengers: Infinity War are not permanent, no matter how much the Russo Brothers want to claim they are. Benedict Cumberbatch's Dr. Stephen Strange is one of the many MCU characters who went up in smoke at the end of that film, but his return is inevitable.
Doctor Strange hit theaters in 2016. In the film, "Dr. Stephen Strange's life changes after a car accident robs him of the use of his hands. When traditional medicine fails him, he looks for healing, and hope, in a mysterious enclave. He quickly learns that the enclave is at the front line of a battle against unseen dark forces bent on destroying reality. Before long, Strange is forced to choose between his life of fortune and status or leave it all behind to defend the world as the most powerful sorcerer in existence."Scott Derrickson helmed the flick, and it was fairly entertaining – albeit a slight rehash of Iron Man. Cumberbatch's performance as Strange was strong, and his work in Infinity War was even better. The only real complaint I have about Doctor Strange is that it wasted Rachel McAdams and Michael Stuhlbarg in limited supporting roles. Perhaps the sequel can make better use of them, should they return.