DC Unveils Its Super New Digital Streaming Service, Offering More Than Just Original Shows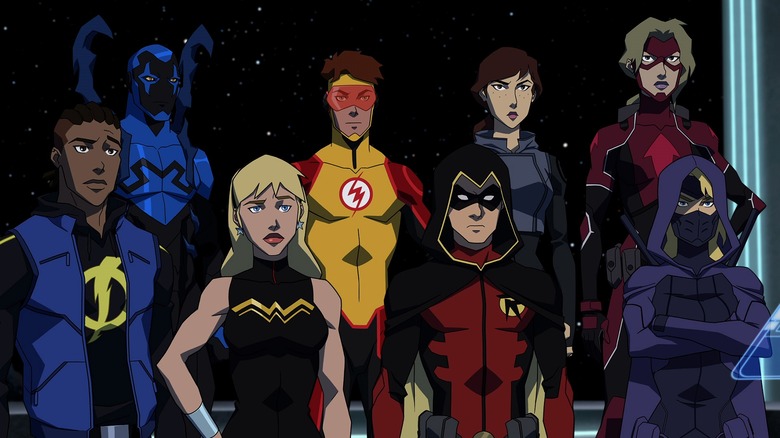 DC Entertainment has officially unveiled the details of its new digital streaming service, which will go by the name DC Universe.
DC has been hyping up the digital platform since last year, when the comic book company first announced that it would host an array of original shows on its own streaming service. But DC Universe will offer more than just original shows.
DC Universe Trailer
DC Universe will launch this fall, giving fans access to a wealth of original live-action and animated shows as well as a deep archive of classic DC movies and TV, and the DC Comics library. But that's not all, folks!
DC Entertainment publisher Dan DiDio said that they plan to build DC Universe into a one-stop shop for DC Comics fans, with the digital platform offering a fan community forum, an informative DC encyclopedia, and a merchandise store:
"We wanted the DC UNIVERSE comic reader to be a blend of art and technology that would further enhance fans' experiences of the live-action and animated programming on DC UNIVERSE. This hand-curated selection from our decades of comic creations gives fans a thematic digital longbox to carry with them on the device of their choosing or lets them watch exclusive video content on a big screen followed by the comic that inspired it."
Unfortunately, DC Universe will only be available in the U.S., which has already gotten some people grumbling on social media.
Check out the first look at DC's new service below.
DC Universe Features
DC Entertainment first announced plans for the platform last year, following that up with a steady stream of announcements for highly anticipated live-action shows like Titans starring Brendan Thwaites, and a revival of the highly underrated Young Justice.
Here is the full slate of DC Universe's new series below:
Titans follows young heroes from across the DC Universe as they come of age and find belonging in a gritty take on the classic Teen Titans franchise.
Doom Patrol is a reimagining of one of DC's strangest group of outcasts: Robotman, Negative Man, Elasti-Woman and Crazy Jane. Led by the mysterious Dr. Niles Caulder they're called into action by the ultimate hero for the digital age, Cyborg.
Swamp Thing follows Abby Arcane as she investigates what seems to be a deadly swamp-born virus in a small town in Louisiana but soon discovers that the swamp holds mystical and terrifying secrets.
Young Justice: Outsiders features the return of the fan favorite animated series with a huge cast of DC's most iconic young superheroes – plus brand-new characters, many of whom are just discovering their unique meta-powers and special abilities.
Harley Quinn follows Harley's adventures after she breaks up with the Joker and strikes out on her own in this new adult animated comedy.
But what of this deep archive of classics you speak of? DC Universe will also host classic DC shows and movies ranging from Batman: The Animated Series to Lynda Carter's classic Wonder Woman series (available in HD for the first time). Animated movies like Justice League: The Flashpoint Paradox and Green Lantern: First Flight will also be featured.
Lastly, there's the exciting new digital comics reader. DC Universe's comic reader will be different from that of Marvel Unlimited and Comixology's, allowing readers to scroll through comics on their TV screens in addition to accessing it on their phone or tablets. The specially curated library doesn't include every DC comic book issue, but will be include classics like Superman's debut in Action Comics #1 and Batman's debut in Detective Comics #27. Modern titles like Geoff Johns' and Jim Lee's Justice League run, and Jimmy Palmiotti and Amanda Conner's 2013 Harley Quinn series will also be available. Various titles will be rotated on and off the service to cater to all fans.
Beta access for the service will open up in August — fans can sign up for that here.