'BoJack Horseman' Season 5 Date Announced By BoJack Horseman Himself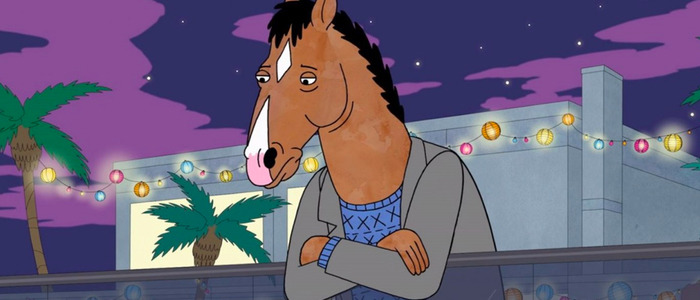 What we need right now, more than ever, is cartoon about a clinically depressed horse man from Hollywoo. Thankfully, BoJack Horseman season 5 now has an official return date. The animated series will return to Netflix in September, according to BoJack Horseman himself.
Netflix has a lot of original shows. Some are good and some are bad, but one of the very best is BoJack Horseman. The extremely dark, extremely funny animated series from creator Raphael Bob-Waksberg just happens to feature one of the best, and most accurate, portrayals of clinical depression and mental illness in general ever captured on screen. And, against all odds, the show has only gotten better with each season. Up until now, we knew BoJack was coming back. We just didn't know when. That changes now.
wooowwww congratulations you are the 10000000 person to ask that question your prize is the answer sept 14th now please stop asking me https://t.co/YlMPphjRdq

— BoJack Horseman (@BoJackHorseman) June 27, 2018
That's right: BoJack is back in September with an all-new season that will likely make you laugh and spiral into an existential crisis. Just what the doctor ordered! In addition to the premiere date, there's also a new image from the upcoming season. In it, BoJack is kicking back, having a good time. And by that I mean he's just been shot in the chest.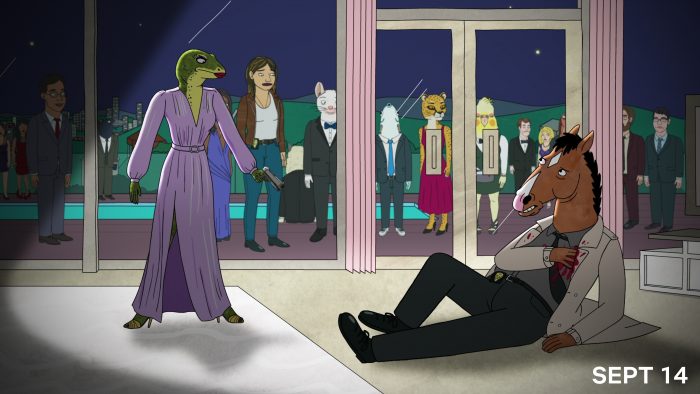 I know these are super dark times we're currently stuck in, so the last thing you might be in the mood for is a depressing animated series. But I, for one, can't wait for the return of BoJack Horseman. There's something cathartic about this frequently bleak series. And in between all that woe, there's plenty to laugh at as well. If you've somehow avoided BoJack up until now, I urge you to go binge through the first four seasons. You won't be disappointed.
Will Arnett voices BoJack, the failed legendary '90s sitcom star from the favorite family sitcom Horsin' Around, who has been trying to find his way through a muddle of self-loathing, whisky and failed relationships. Now, in the presence of his human sidekick Todd (Aaron Paul) and his feline agent and ex-paramour Princess Carolyn (Amy Sedaris), BoJack is primed for his comeback.
BoJack Horseman was created by Raphael Bob-Waksberg. The series is executive produced by Raphael Bob-Waksberg, Steven A. Cohen and Noel Bright. Will Arnett (Flaked, Arrested Development) and Aaron Paul (Breaking Bad) also serve as executive producers. BoJack was designed by graphic artist Lisa Hanawalt and animated by LA-based ShadowMachine. The show is a Tornante Production, brought to life by Michael Eisner's The Tornante Company.